The 2018 Ford F-150 is stronger than ever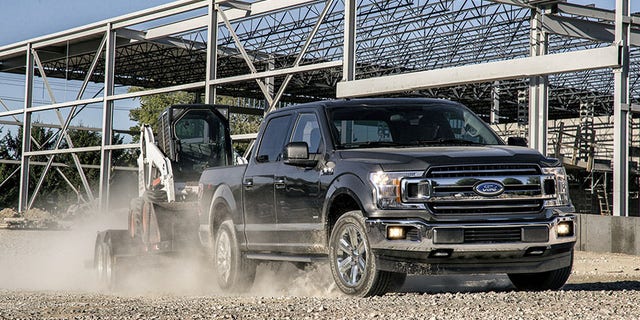 An updated Ford F-150 will be hitting showrooms in a few weeks, and will be hauling more than ever before.
Ford has revealed that the F-150's top tow rating has increased from 12,200 pounds to 13,200 pounds, when equipped with its 3.5-liter turbocharged V6. That beats all of its direct competitors, and several F-Series Super Duty models by a few hundred pounds, thanks partly to a beefed up frame to make better use of its 375 hp and 470 lb-ft of torque.
A new 10-speed automatic transmission doesn't hurt, either, and also helps trucks powered by the 2.7-liter turbocharged V6 get 20 mpg city, 26 highway, moving the F-150 ahead of the Ram 1500 for fuel economy honors in the gasoline-powered full-size pickup class. Fuel economy for the 5.0-liter V8 and new 3.3-liter V6 is also improved from 1 mpg to 2 mpg over similar 2017 models, with an assist from those extra gears and standard stop-start technology.
That 5.0-liter also gets an increase of 10 hp and continues to power the F-150 to the segment payload title at 3,270 pounds, a full 1,250 more than the Chevrolet Silverado.
The redesigned F-150 comes to market as both Chevy and Ram ready their own all-new trucks for 2019.