The 2017 GMC Sierra Denali 2500HD is ready to inhale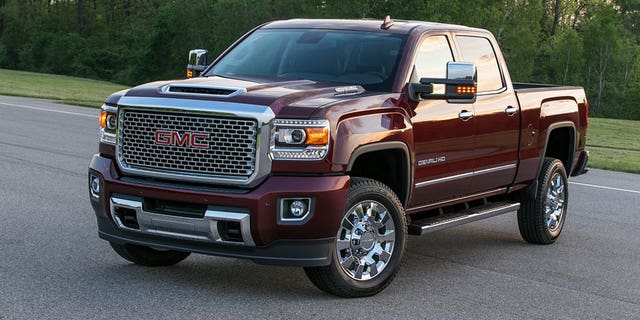 GMC isn't telling the hole story.
Photos released of the upcoming 2017 Sierra Denali 2500HD reveal that it has an updated front end design featuring a functional hood scoop above the grille.
GMC won't yet say what it's for, only that it hints at what's on the other side of it. According to the badges on the hood, that would be a Duramax turbodiesel engine, like the current model uses, but the extra intake suggests a more powerful version that needs more air to feed or cool it.
The Sierra HD and its Silverado HD cousin have fallen behind the competition in recent years, their 765 lb-ft of torque far short of the Ford F-250's 860 lb-ft and Ram 2500's bonkers 900 lb-ft. With an all-new F-250 also coming later this year with "the best towing power," according to Ford, GMC is no doubt looking to close the gap.
----------
GMC Sierra 1500 Denali is ready to dance