The 2017 Ford Raptor is ready to race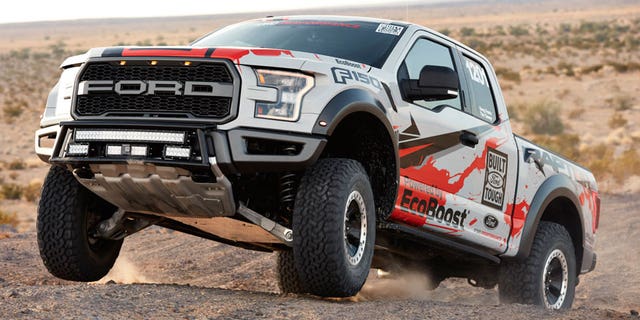 The 2017 Ford Raptor is going racing.
Ford has handed one of its all-new super-trucks to longtime racing partner Greg Foutz, of Foutz Motorsports, who will campaign it in the Best in the Desert off-road racing series this year.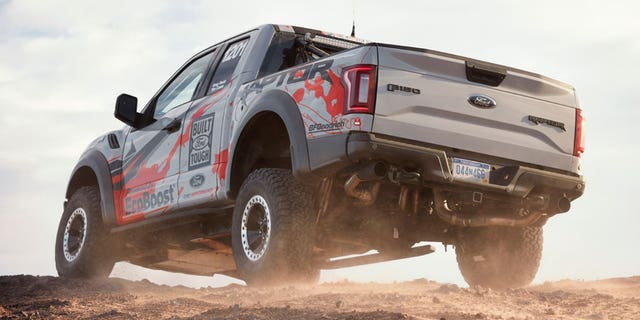 The six-race series, which includes the Mint 400, kicks off on Feb 4th in Parker, Arizona. The Raptor will compete in its new factory stock class.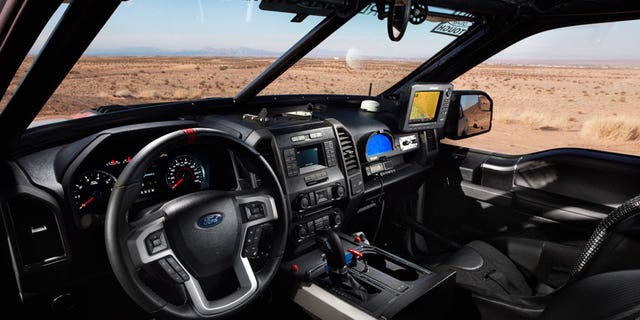 According to Ford, the only major changes made to the production truck are the addition of a roll cage, competition shocks and springs, and a fuel cell. It also gets racing seats with five-point harnesses, and all of the lighting and electronic instruments needed for off-road competition.
The racing Raptor will run with the stock truck's 3.5-liter twin-turbocharged V6 engine, 10-speed automatic transmission, high-tech 4x4 system. Ford hasn't confirmed the output of the new motor, but says it will best the 411 hp that the old Raptor's 6.2-liter V8 could muster.
Foutz last turned heads with a Ford pickup after the 2013 Baja 1000, but not during the race. While developing the aluminum-bodied 2015 F-150, Ford built one that looked like a 2014 model, equipped it with its new 2.7-liter turbocharged V6, and had Foutz enter it in the grueling race incognito.
The truck finished, and Foutz kept driving until he got to Detroit, where it was on hand when Ford unveiled the 2015 truck and let the cat out of the bag.
The new Raptor is expected in showrooms this fall, and with its bold styling, it'll be hard to miss.