The 2017 Ford GT '66 Heritage Edition is a carbon fiber collectible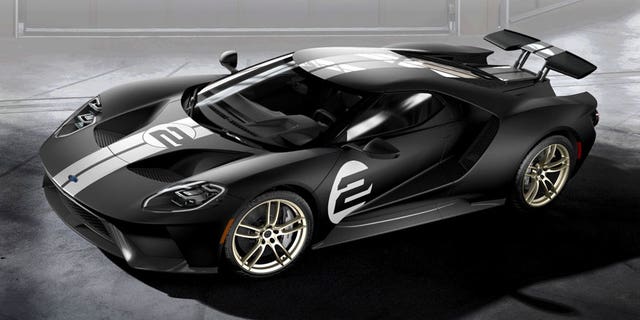 Ford put in a clutch performance at the 2016 running of the 24 Hours of Le Mans when its GT took a class win to celebrate the 50th anniversary of the Blue Oval's historic 1-2-3 victory over Ferrari in 1966.
Now superfans of Ford's supercars can commemorate both championships simultaneously.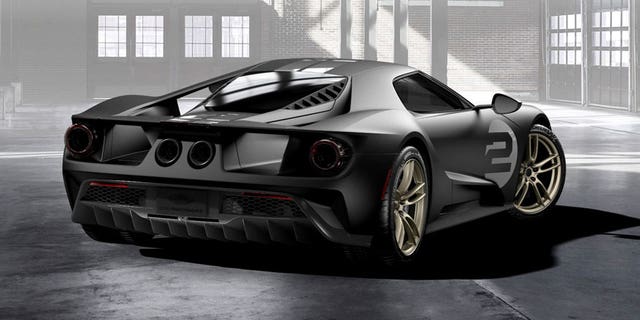 Ford has announced that 2017 GT will be available in a '66 Heritage Edition featuring a graphics package inspired by the race-winning GT40. It comes with matte or gloss black paint, silver stripes, and #2 meatball decals on the doors and hood. Its aluminum wheels get a gold clearcoat finish, which is echoed on the shift paddles and seat accents. A leather wrapped steering wheel and blue seatbelts round out the throwback look, while carbon fiber doorsills and interior trim mark it as a thoroughly modern car.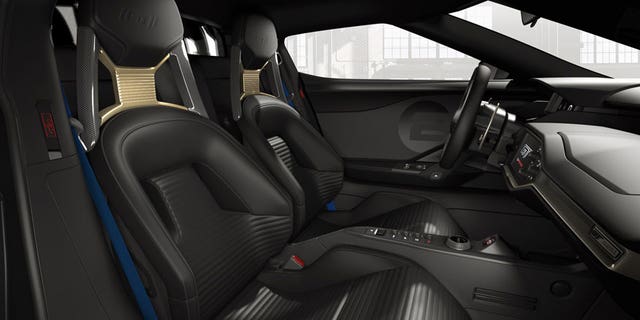 The 2017 GT is powered by a 3.5-liter twin-turbocharged V6 that Ford promises will produce at least 600 hp, which is over 100 more than the GT40's 7.0-liter V8. It also has a lightweight carbon fiber chassis that was unthinkable way back when.
The '66 Heritage Edition will only be available on 2017 model year cars, and should see very limited production, thanks to the GT's overall 250-unit annual production cap and a yet to be firmed up price that will be around $400,000.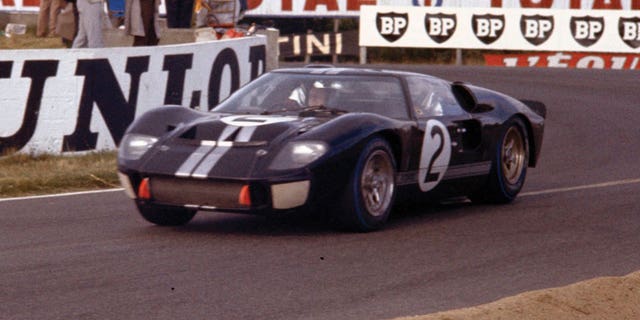 If that sounds like a lot for a piece of memorabilia, keep this in mind: the actual 1966 race-winning GT40 was recently sold for a reported $22 million.