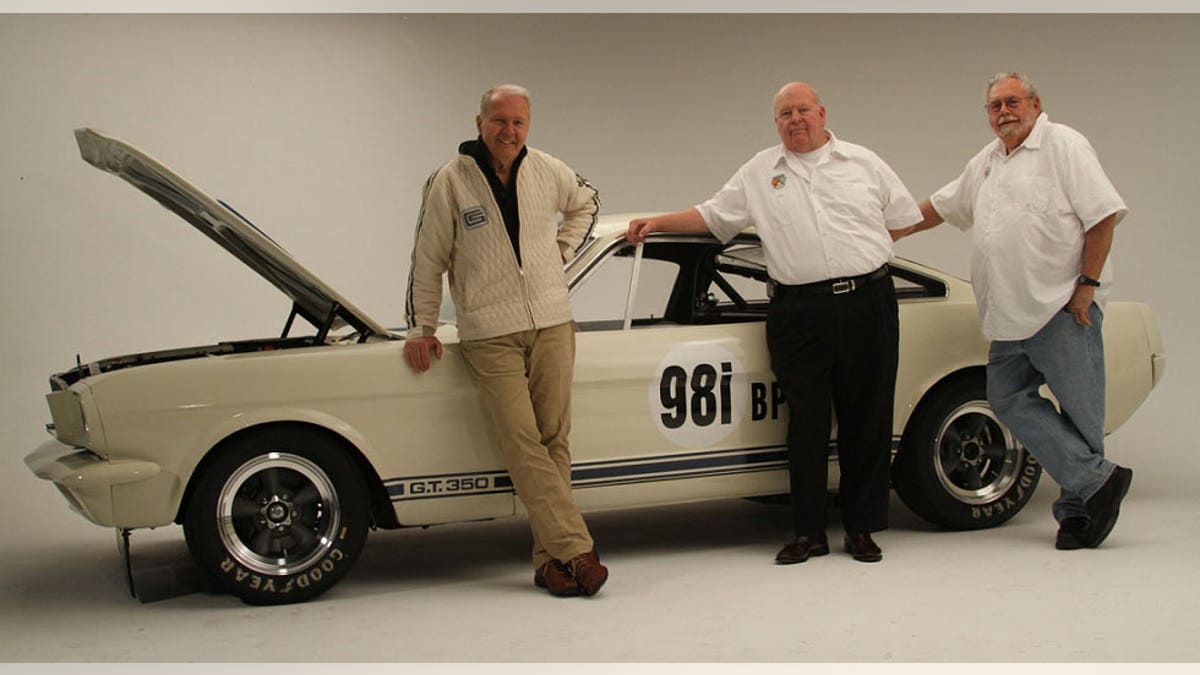 The Shelby gang's back together again. Calling themselves the Original Venice Crew, former Shelby American team members have joined forces to create an essentially new and moderately updated version of the Shelby GT350R.
This crew consists of Peter Brock, Jim Marietta, and Ted Sutton—and they're channeling Carroll Shelby's spirit.
Shelby hit upon some road-racing magic when he got his hands on the 1965 Ford Mustang, . He turned what he called a "secretary's car" into a real street-legal race car. It was dubbed the Shelby GT350R and it was fitted with a modified version of Ford's K-Code engine. They also had drum brakes, four-speed gearboxes, and live rear axles. If you want to own one today, you'd need to come up with a serious pile of cash and find someone willing to part with their car.
Or, you can buy a brand-new one from the team that helped bring the original to life.
Just 36 examples will be built and there's reportedly one heading up to Monterey for car week. These will be based on 1965 Ford Mustangs like the original, with bodies that have been rehabbed to make sure they're up to the task. Similar to the original K-Code cars, a 289 cubic-inch V-8 will sit under the hood, and it will be backed up by a Borg Warner four-speed manual gearbox.
MORE AUTO NEWS FROM MOTOR AUTHORITY
Peter Brock has a few upgrades ready though, and these are items he wanted on the car back in the '60s. Now that he gets his chance to update things, he's doing so by adding plexiglas windows, a new front valence, and an independent rear suspension. That's right, Brock knew all those decades ago that the car needed help out back. Now he gets his chance to show the world how much better the car would've been with that rear suspension upgrade.
We have no word yet on how much these reborn GT350Rs will cost. They won't be cheap, but you'll never have another chance to own a brand-new officially licensed Shelby GT350R anytime soon.