Texas parking garage partially collapses, crushing cars
IRVING, Tex. – No one was hurt when a two-story parking garage in Irving partially collapsed on Tuesday.
The Irving Fire Department said it happened around noon in the 4500 block of Fuller Drive. A square portion of the second floor gave way and pancaked the cars below.
The garage is near several physicians' offices but thankfully no one was hurt.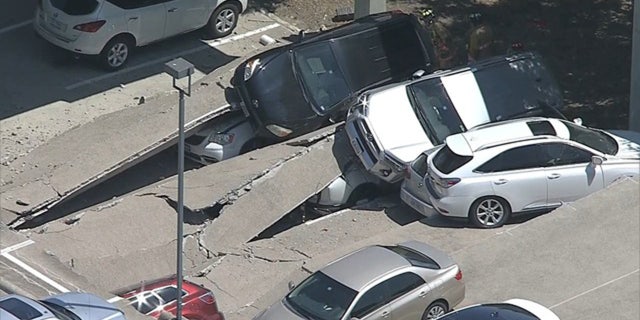 The fire department said members of its technical rescue team, along with K-9s, confirmed no one was inside any of the smashed cars.
Officials are now waiting for engineers to come in and evaluate the structure to determine if it is safe to remove the 150 to 200 other cars parked inside. It is unclear when those people will get their cars back.
The garage does not appear to be under construction.