Test driver wrecks $2.5 million Pagani Huayra supercar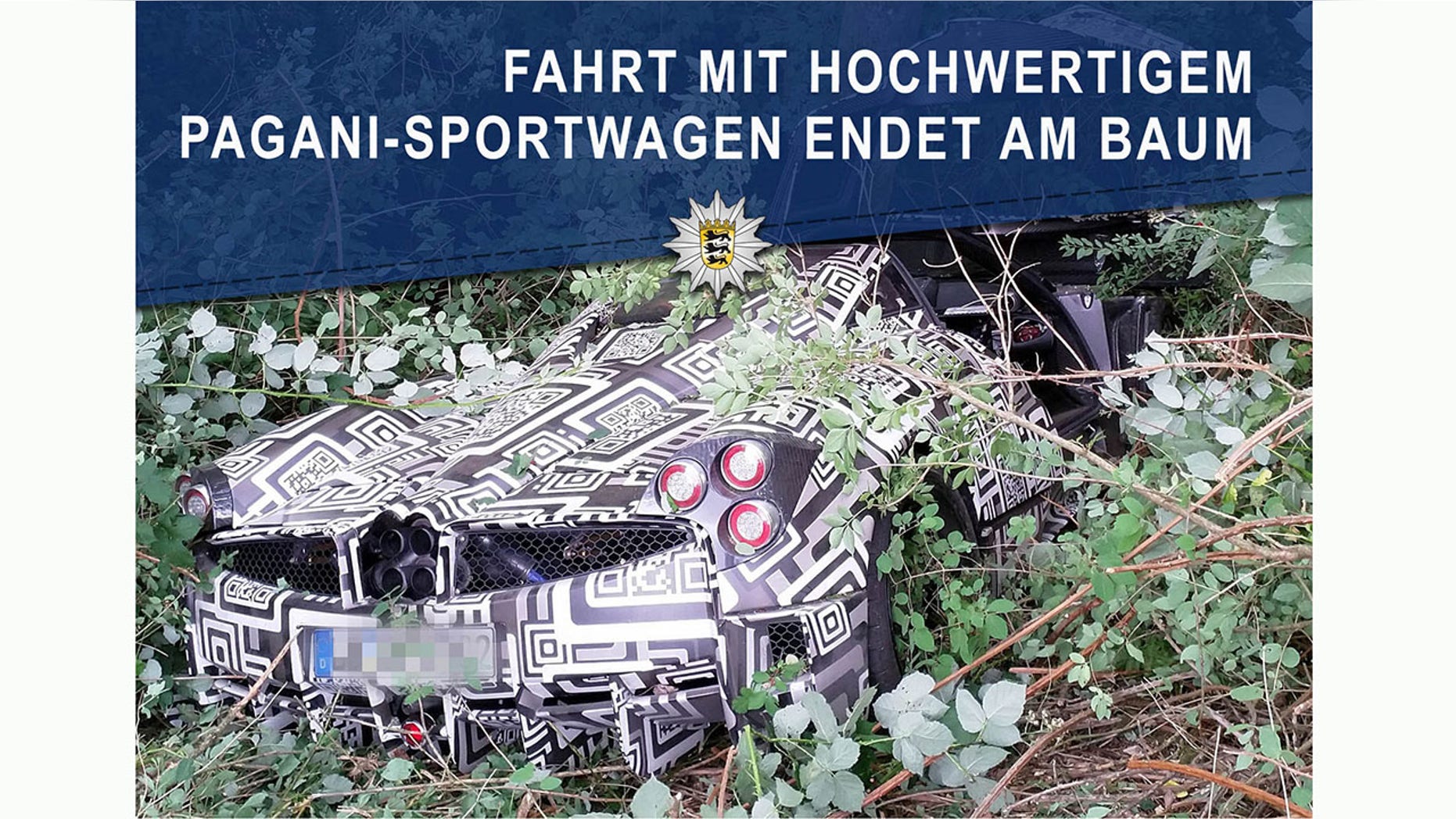 And you thought you had a bad day at work.
A test driver for Italian exotic carmaker Pagani wrecked one of the company's $2.5 million prototypes in Germany last week.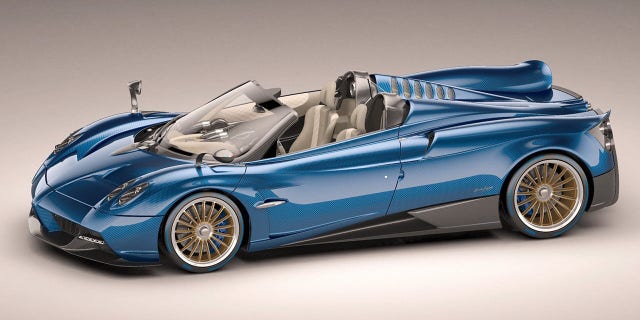 The Aalen police department posted an image to Twitter on Friday of the camouflage pattern-wrapped car sitting among the shrubbery of an embankment in the town of Backnang, where local media reported the driver simply gave it too much gas and lost control.
The car's speed at the time of the accident was not revealed.
A Pagani spokesman confirmed to Road &Track that it was in fact one of the company's development vehicles and that neither the driver nor passenger of the two-seat vehicle was injured.
The car was apparently a new, higher performance version than the original carbon-fiber, 754 hp twin-turbocharged V12 model, which has a top speed of 210 mph.
Police said the damage to the car was estimated to be on the order of several hundred thousand dollars.