Tesla's Elon Musk is ready to show us the "D"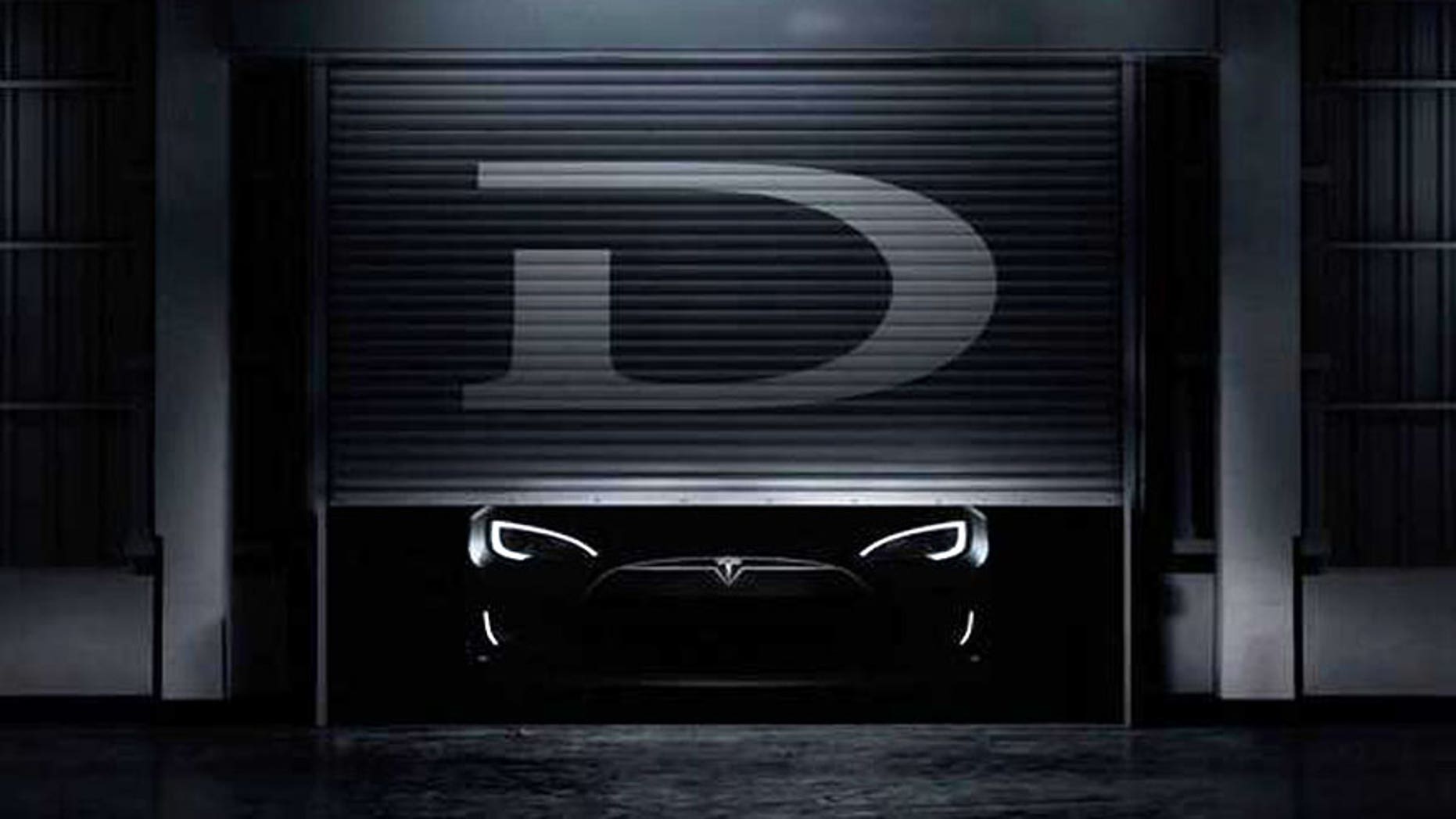 Tesla CEO Elon Musk dropped a Twitter tease on Wednesday that's got the automotive world in a little bit of a tizzy.
So what might the "D" be?
The car in the image appears to be the existing Model S, but it's impossible to tell for sure.
Tesla already has the Model X crossover and Model 3 compact on the way, so the D could be an all-new, hitherto unknown project, or an update of the current sedan.
Speculation has ranged from a Model S with an even longer range than today's 265 mph car, to one featuring the "Dual Motor All-Wheel-Drive" system from the Model X or the type of semi-autonomous electronic driver aids missing from the current car.
As for "something else," who knows? Earlier this year Musk said Tesla was working on a battery retrofit for its first car, the Roadster, that would give it a range of 400 miles, so that's one possibility, while an all-new Roadster isn't expected for several years.
Of course, the online world being the wonderful place that it is, many commenters gave "unveil the D" an entirely different connotation, prompting a follow-up tweet from Musk.
He will soon enough.