Tesla's autonomous car claim is 'full of crap', says General Motors expert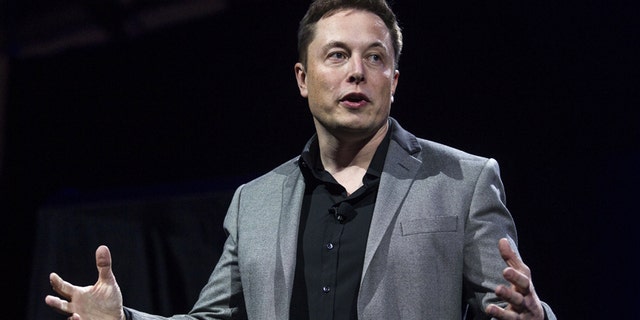 Car giant General Motors has slammed tech start-up Tesla for planning to release autonomous vehicle technology before it's ready.
Tesla's entrepreneurial boss Elon Musk claims his cars "already have the hardware needed for a full self-driving capability", known in the industry as a "Level Five" engineering standard.
However in a briefing about autonomous cars to Australian media in Detroit overnight, Scott Miller, General Motors' director of autonomous vehicle integration said "I think he's full of crap", when asked what he thought about Musk's claim.
"If you think you can see everything you need for a Level Five autonomous (car) with cameras and radar, I don't know how you do that," said Mr Miller.
"To be what an SAE Level Five full autonomous system is, I don't think he (Elon Musk) has the content to do that."
The car industry tests extensively before releasing new technology to the public.
"We put the customer in the middle of everything; we think it's irresponsible to say (a car has fully autonomous capability) at this point," said Mr Miller.
GM-OWNED CRUISE AUTOMATION REVEALS PRODUCTION-READY SELF-DRIVING CAR
"The level of technology in doing what it takes to do … Level Four or Level Five, which is cameras and radar, I don't think it's physically possible (with what Tesla currently has)," he said.
"I think you need the right sensors and the right computer package to do it. We have lydar, radar and cameras on (our cars). The reason we have that type of sensor package is … to be deeply integrated into Level Five, you should have some redundancies (back-up measures in case of equipment failures)."
Mr Miller added: "Do you really want to trust one sensor measuring the speed of a car coming into an intersection before you pull out? I think you need some confirmation."
Mr Miller said lydar and radar systems do a good job of measuring object speed and cameras do a great job of identifying objects.
Tesla's autopilot hardware technology suite includes eight cameras, one radar and ultrasonic sensors.
"You can use the right sensor images to give you competence in what you're seeing," said Mr Miller. "That's important if we're going to put this technology out for general consumption to the public.
"Could you do it with what's in the current (Tesla) Model S? I don't think so."
Telsa has been contacted for comment.