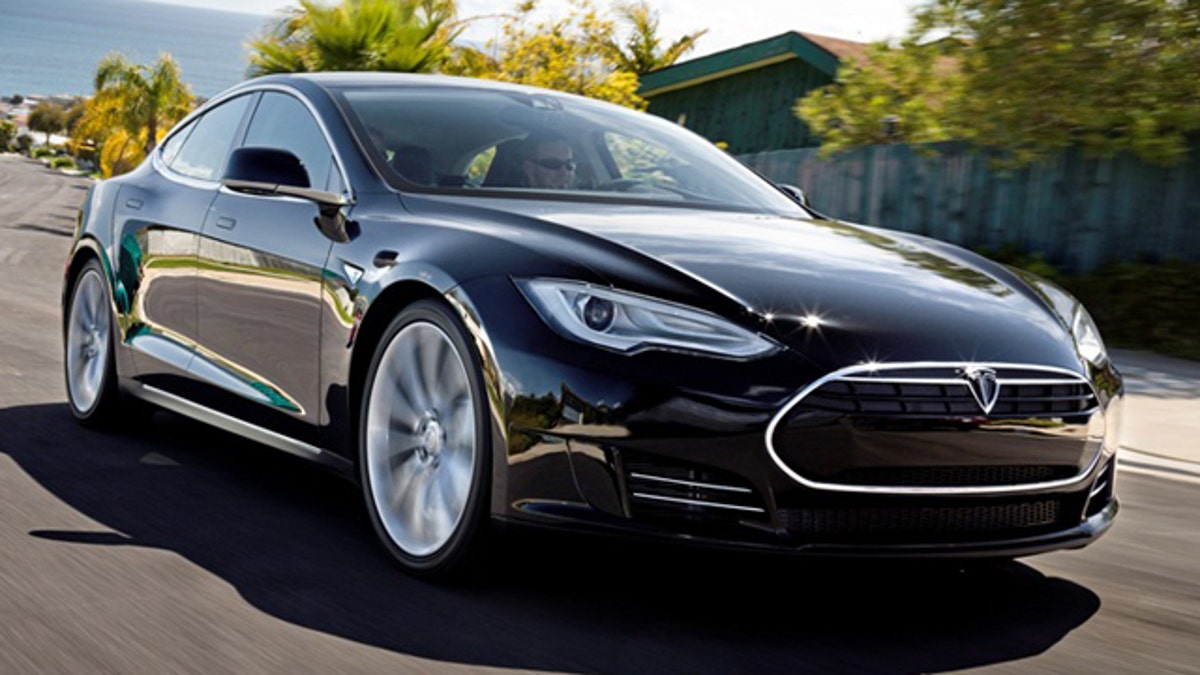 In advance of an upcoming second public stock offering, Tesla has released photos of an updated version of its Model S, the all-electric luxury car that the automaker plans to begin selling in 2012.
The new car is an "Alpha" test version of the Model S, which the company says will undergo testing in a variety of climates and be used to refine the 5-door vehicle's driving dynamics in the real world. It will be followed by a "Beta" test version prior to the start of production at Tesla's assembly plant in Fremont, California.
The "Alpha" features crisper lines and what appear to be additional cooling inlets in the front fascia compared to the original concept car. The overall design carries with it much of the same flavor found in the current Jaguar XF and Kia Optima sedans, its swoopy roofline concealing the fact that it is a 7-passenger vehicle with room for two rear-facing jump seats under the hatch. The car will likely undergo further visual changes before it goes on sale next year.
With a projected price of $57,400 (before a $7,500 federal and various state tax credits,) Tesla claims that the base Model S will have a 160 mile range, sports sedan-like acceleration and the ability to be recharged in 45 minutes when plugged into a fast-charging station. Versions with ranges of 230 and 300 miles will also be available for $67,400 and $87,400, respectively, reflecting the high-price of battery technology. Updated interior photos have yet to be revealed, but the centerpiece of the concept car is a vertically-oriented 17-inch G3-enabled touchscreen entertainment system.
Tesla expects produce 5,000 units of the Model S in 2012, ramping that up to 20,000 in 2013, when it also plans to introduce a crossover built on the same platform, currently known as the Model X.