Tesla sets 'Cannonball Run' style record for an electric car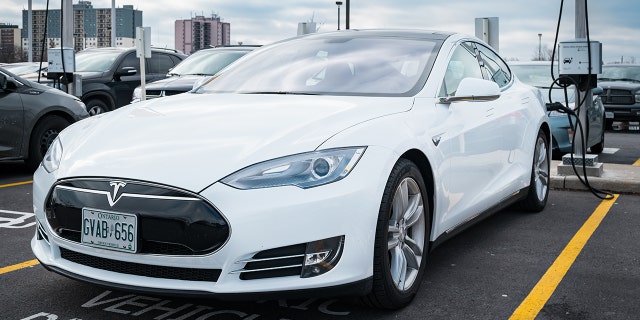 The journey began on July 1 at 11:30 p.m. PT and didn't end for another 51 hours and 47 minutes.
Jordan Hart and Bradly D'Souza departed from Redondo Beach, Calif. in a 2015 Tesla Model S with New York, NY as their final destination. They were out to set a new record for the fastest transcontinental drive in an electric car.
And they did it.
The idea of using electric cars for the coast-to-coast "Cannonball Runs" has gained some ground in the last few years with the increasing number of charging stations across the country.
WATCHING A TESLA TECH PULL A KITTEN OUT OF A BUMPER WILL WARM YOUR HEART
Hart and D'Souza credit their record-breaking performance to a little bit of luck. Hart told The Verge in an email: "We hit essentially zero traffic jams, only [four] minutes of inclement weather, and arrived in NYC on a holiday to find the streets almost empty/devoid of traffic."
Both Hart and D'Souza posted to social media throughout their trip to prove they were stopping in certain cities along the way. They had video footage — which was both date and timestamped — of the entire trip as well as notarized witnesses at the start and finish of their journey.
It wasn't easy for the duo to decide on when and where to stop and eat and how they would break up their sleep schedule. "We were VERY focuses on our run and only stopped to eat once," Har said. "Even then we told the staff what we were doing and were in and out of the restaurant in about 15 minutes. The rest of the time was healthy low glycemic snacking and a strict nap schedule for whoever wasn't driving."
JOHNNY AND LONI UNSER GIVE THEIR TOP TIPS FOR ROAD SAFETY
Another challenge that they faced was when to use the car's air conditioning, as it drains the battery, which made it tricky crossing the desert with temperatures reaching north of 110 degrees Fahrenheit.
The previous record was set in 2016 by a group of three drivers who also used a Tesla Model S. The new record holders are both Tesla owners and say they know how to squeeze everything they can out of the car.
But the goal of this trip was not to just break the record. The pair also wanted to raise awareness for victims of human trafficking. They received 50 donations totaling a few thousand dollars.