Tesla semi will be revealed on October 26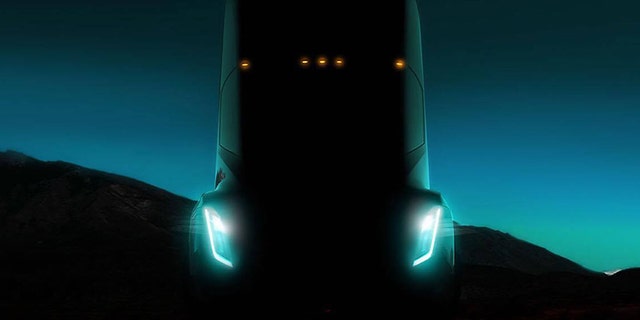 Tesla is going to take a little longer than expected to deliver its electric semi.
After first saying it would debut in September, company CEO Elon Musk tweeted on Wednesday that the reveal is 'tentatively' scheduled for October 26.
Musk called the truck a "beast" and said "it's unreal." In April, he described it as "seriously next level."
Aside from a teaser image of the front of the truck, no technical details have been officially released. However, a Ryder executive briefed on the vehicle said it will be a day cab with a range of 200 to 300 miles per charge.
Tesla's latest master plan, released last year, said that the "Semi will deliver a substantial reduction in the cost of cargo transport, while increasing safety and making it really fun to operate." Musk's tweet promises test rides, so the vehicle that is being unveiled will be a running prototype.
Several truck industry giants, including Daimler and diesel specialist Cummins, have revealed plans for battery-powered trucks in recent months, while Toyota is testing a hydrogen fuel cell-powered big rig in California.
TOYOTA'S ELECTRIC SEMI IS QUICK AS LIGHTNING: