Tesla Model S goes airborne on video, driver charged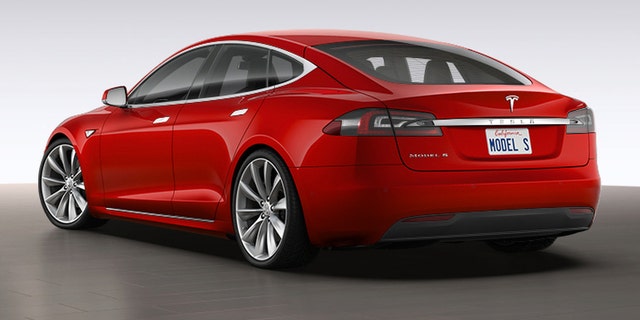 A Canadian driver was arrested Tuesday after police say high speeds caused his Tesla to become airborne and eventually crash into a tree in a nearby school parking lot.
Barrie Police said that they were called to the area of Little Avenue and Garden Drive, in the City of Barrie, Ontario, just around 8:30 p.m., and located a "demolished 2016 four-door Tesla."
Police discovered that the driver of the vehicle had been traveling at a high rate of speed when the car reached a steep incline leading up to railway tracks. The Tesla became airborne, and crashed more than 100 feet into the opposing lane, eventually hitting a tree in a nearby school parking lot, police said.
The unidentified 46-year-old driver and a passenger were taken to an area hospital where they were treated for minor injuries.
The driver was charged with dangerous driving, and is due to appear in court on October 1.