Tesla is increasing the range of some cars in the path of Hurricane Florence, offering free charging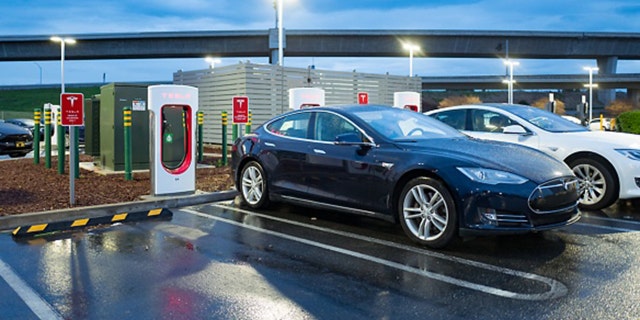 Tesla has enabled a virtual 'evacuation mode' for some of its customers in the path of hurricane Florence that will allow them to drive farther and utilize the company's high speed Superchargers for free, even if they didn't pay for the features when they originally purchased their cars.
The over the air update affects Model S and X vehicles with 40, 60 and 70 kilowatt-hour battery packs, which are no longer made. It follows a similar action by the automaker during last year's Hurricane Irma, and gives the cars around 30 to 50 miles of extra range, depending on the model.
It's the electric equivalent of someone handing out free jerrycans of gas to conventional car owners.
When Tesla announced the discontinuation of these battery pack options it allowed existing reservation holders to purchase cars with larger packs without having to pay the new, higher price for them, but programmed the vehicles to access only the capacity that was paid for. Owners reserve the right to unlock the full capability of the packs for a fee at any time.
Affected owners are being notified via a message on the car's infotainment system screen of the changes, which will remain active through mid-October.