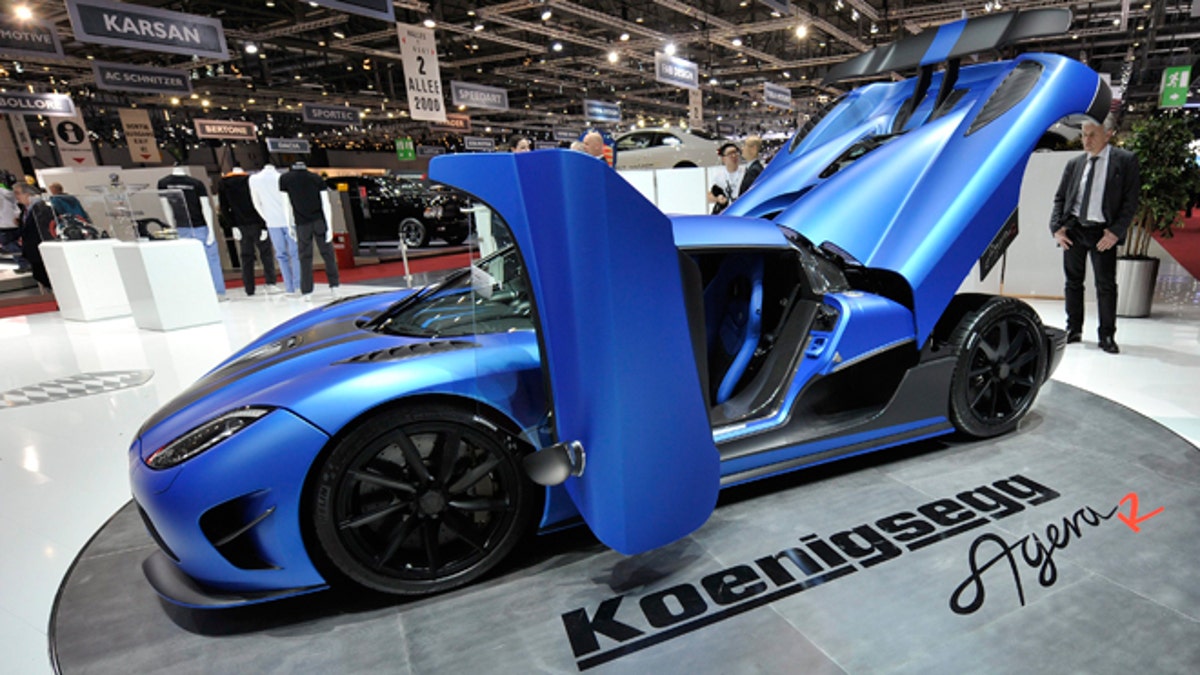 The Koenigsegg Agera R might be the fastest production car in the world, but we may never know for sure.
The Swedish supercar has a twin-turbocharged 5.0-liter V8 that pumps out 960 hp on gasoline and an astounding 1140 hp when burning E85, enough to theoretically push it to 273 mph, according to Koenigsegg.
Watch: Birth of a Supercar Company
The problem is that the only place in the world to safely go for the record is a test track in Germany that's owned by Volkswagen, who owns Bugatti, who makes the Veyron Super Sport that currently holds the record at 268 mph, so good luck getting the keys to that facility.
And to think, Koenigsegg's headquarters is located at a decommissioned fighter jet base.
FoxNews.com Autos is on Twitter. Follow us @FoxCarReport
Nevertheless, the Agera R is the world's quickest car, after setting several records, including the sprint to 186 mph, which takes it just 14.53 seconds to complete It's also the first production car to ride on lightweight, hollow carbon fiber wheels, which help to keep its curb weight under 3,000 pounds, and has a removable top if you really like the wind in your hair.
The price? You'll have to give Ängelholm a call for an exact quote, but figure on around $2.5 million. Give or take.
Hey, compared to the $3 million Veyron Super Sport, it's a bargain.