Surf's up! Local Motors reveals 3D-printed car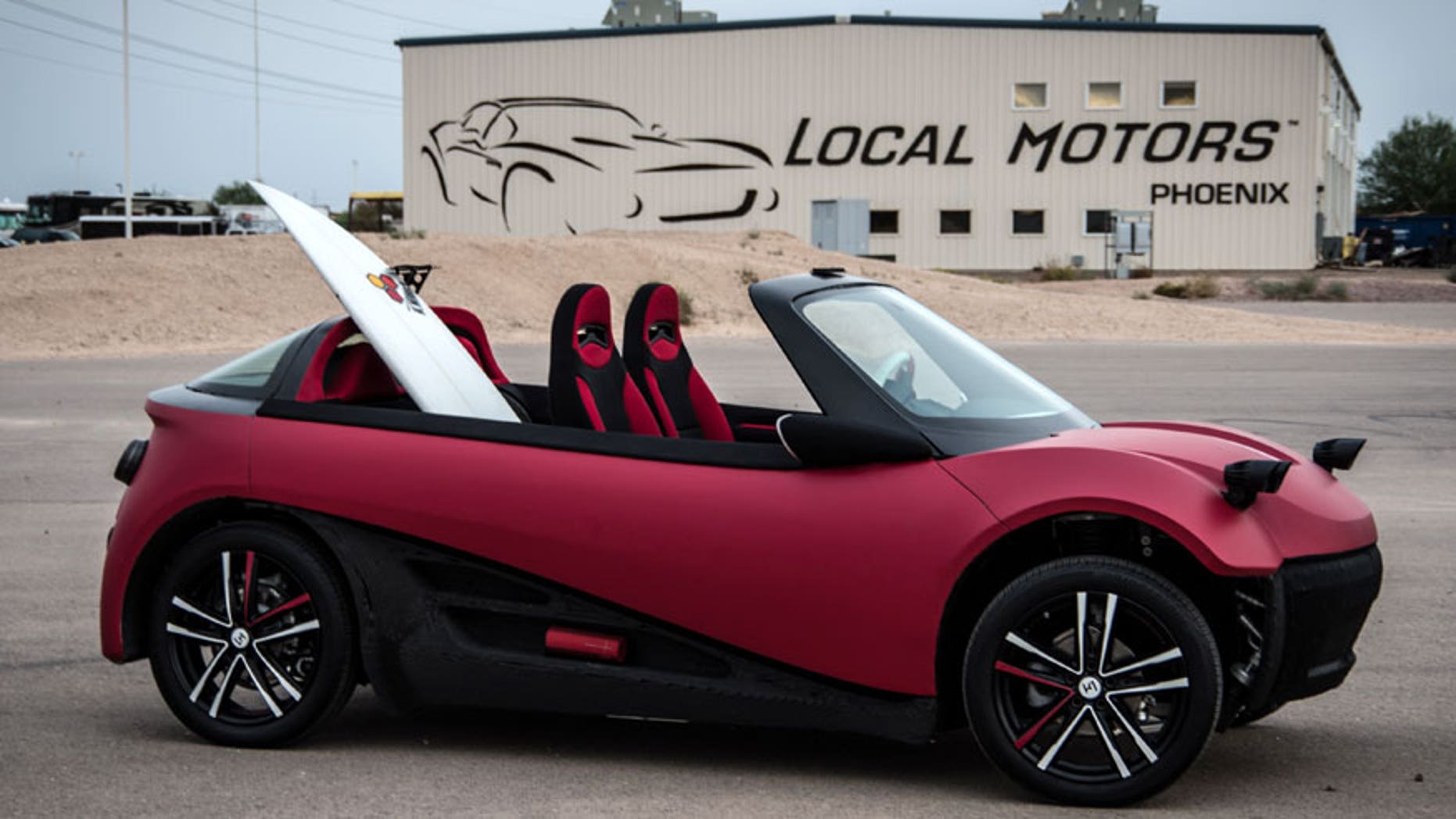 The first 3D-printed production car is taking shape.
Arizona's Local Motors has unveiled the final design for its LM3D Swim sports car, which will be manufactured using an additive manufacturing process at a "microfactory" currently under construction in Knoxville, Tennessee.
The chassis and body of the 4-seat lifestyle vehicle are made from a mix of ABS plastic and carbon fiber that accounts for 75 percent of the entire vehicle's construction. The design is the result of an online competition on the company's co-creation platform, which allows users to suggest and vote on various elements throughout a project's development.
One feature that is still being determined is the powertrain, which could be based on either an electric or internal combustion motor. In either case, a company spokesman says that it will be sourced from a Tier 1 automotive industry supplier.
The LM3D Swim is scheduled to go on sale next spring for $53,000, with deliveries set to begin in 2017, assuming it passes federal crash testing by then. If it does, Local Motors says it will be able to offer a variety of styles on the same platform.
Local Motors previewed the car with its Strati prototype, which it 3D-printed on the floor of the 2015 Detroit Auto Show in a "printer" small enough to fit in a shipping container.
The long-term goal is to create a network of microfactories built around these printers, which would be located in cities around the world, each producing a number of often-updated models suited to the local needs of each market.
----------