Supercross sees chance to gain ground on mainstream sports leagues
Supercross racing may not be as familiar to American households as the NFL and NBA, but with some of the big sports leagues seeing recent declines in television ratings, Supercross sees an opportunity to increase awareness of the motorcycle racing sport among the masses.
The sport began in 1974 and involves the use of professional grade dirt bikes on man-made dirt tracks consisting of steep jumps and obstacles. It is also different than Motocross, which takes place on natural terrain (i.e. valleys, mountains, desserts).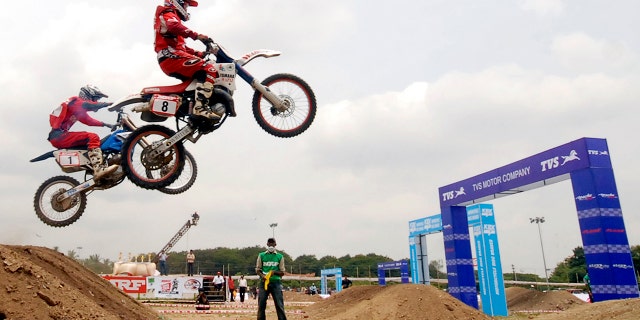 Supercross Event Manger Kasey Linsberg told Fox News that AMA Monster Energy Supercross league is "the largest private owner of dirt in North America." Building a track entails moving 26 million pounds of dirt into and then out of an NFL or MLB stadium.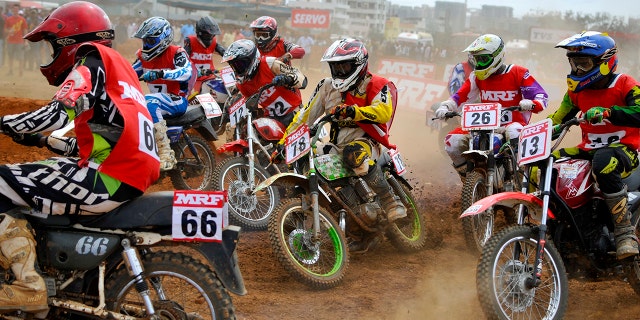 Tim Phend, Director of Operations at Monster Energy Supercross explained "an average work week for a Supercross employee is 60 [hours long]." But those long hours are paying off. Supercross has seen a 21 percent increase year-to-year in viewership across Fox Sports, and it was also up 16 percent in the key 18-49 demographic, according to Feld Motor Sports.
Feld Entertainment reported a "20 percent increase in traffic to SupercrossLIVE.com, a 90 percent increase in YouTube views and a 25 percent increase in overall social network audience size, since the start of the 2017 season this January."
Contributing to the strong season have been classic sports drama and a true nail-biter finish. Ryan Dungey, a veteran in the sport, and Eli Tomac, an up-and-coming superstar, were only three points away from each other in the final race before Dungey took the gold in Las Vegas in May. Dungey has yet to have an opponent come that close to taking the title from him in the past three years so perhaps a good new rivalry has been born. Fox News was able to catch up with Eli Tomac earlier in the season and learn about his racing methods.