Stunt drivers duck "The Undertaker"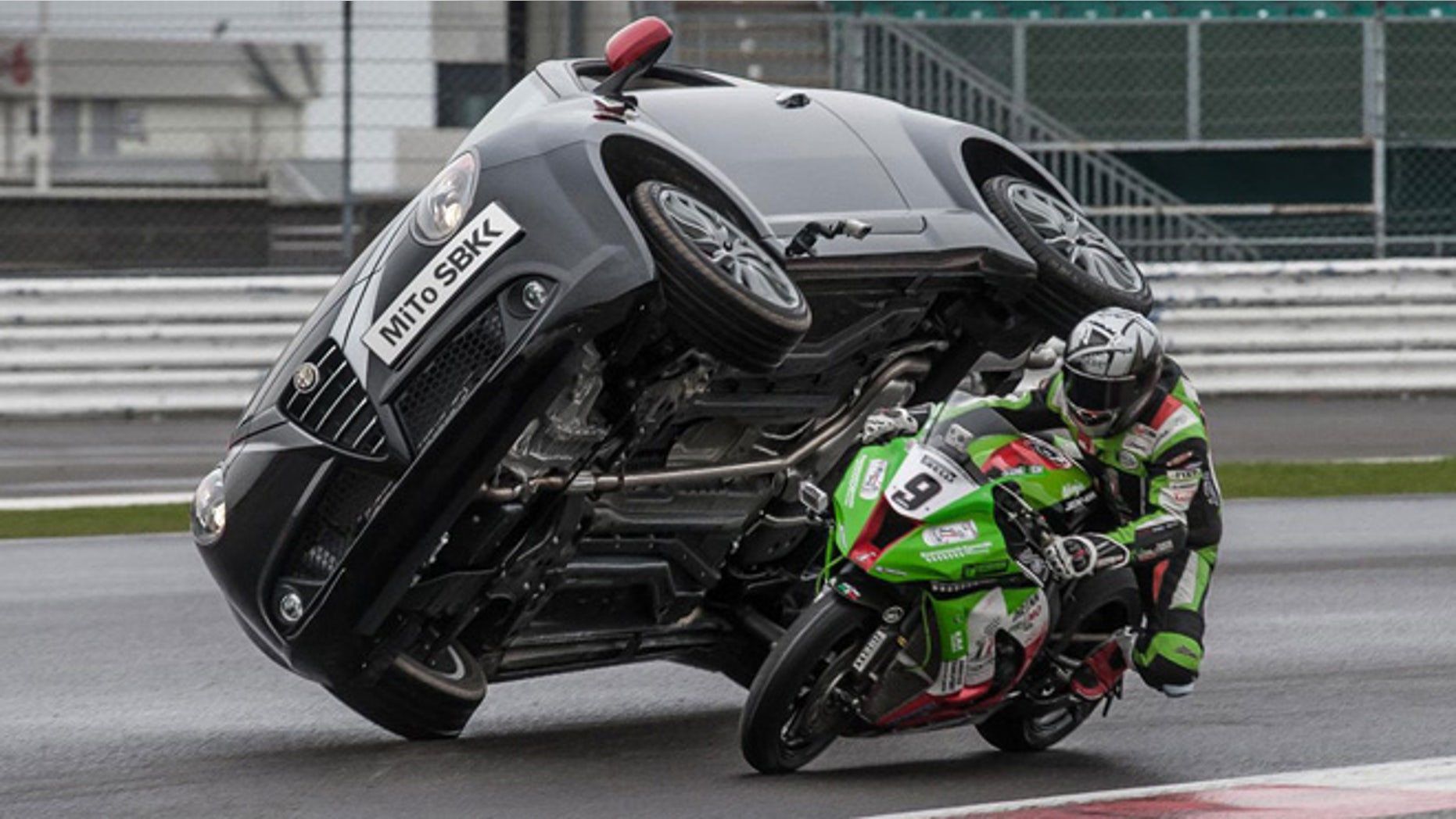 When Alfa Romeo returns to the U.S. later this year, fans of the Italian brand can only hope that it will bring this kind of excitement with it.
The UK arm of the automaker recently took one of its sporty MiTo subcompacts, a Kawasaki Ninja motorcycle and two professional drivers to the famous Silverstone racetrack and created a stunt called "The Undertaker."
In it, the MiTo was run up a ramp that put it on two wheels then steered like that through one of the track's curves. Just as it cleared the apex, the motorcycle was driven underneath the car, just waiting to be crushed if something went wrong, which, of course, might have necessitated a call to the namesake of the stunt.
Don't try this at home, of course, and don't expect to recreate it anywhere on U.S. soil anytime soon. The first Alfa Romeo coming our way is the sexy 4C coupe, and the next batch of cars doesn't arrives until 2015. Whether or not the MiTo makes it is yet to be seen, but you might want to sign up for driving classes now, just to be on the safe side.