Stunt Driver Tanner Foust plans parallel loop attempt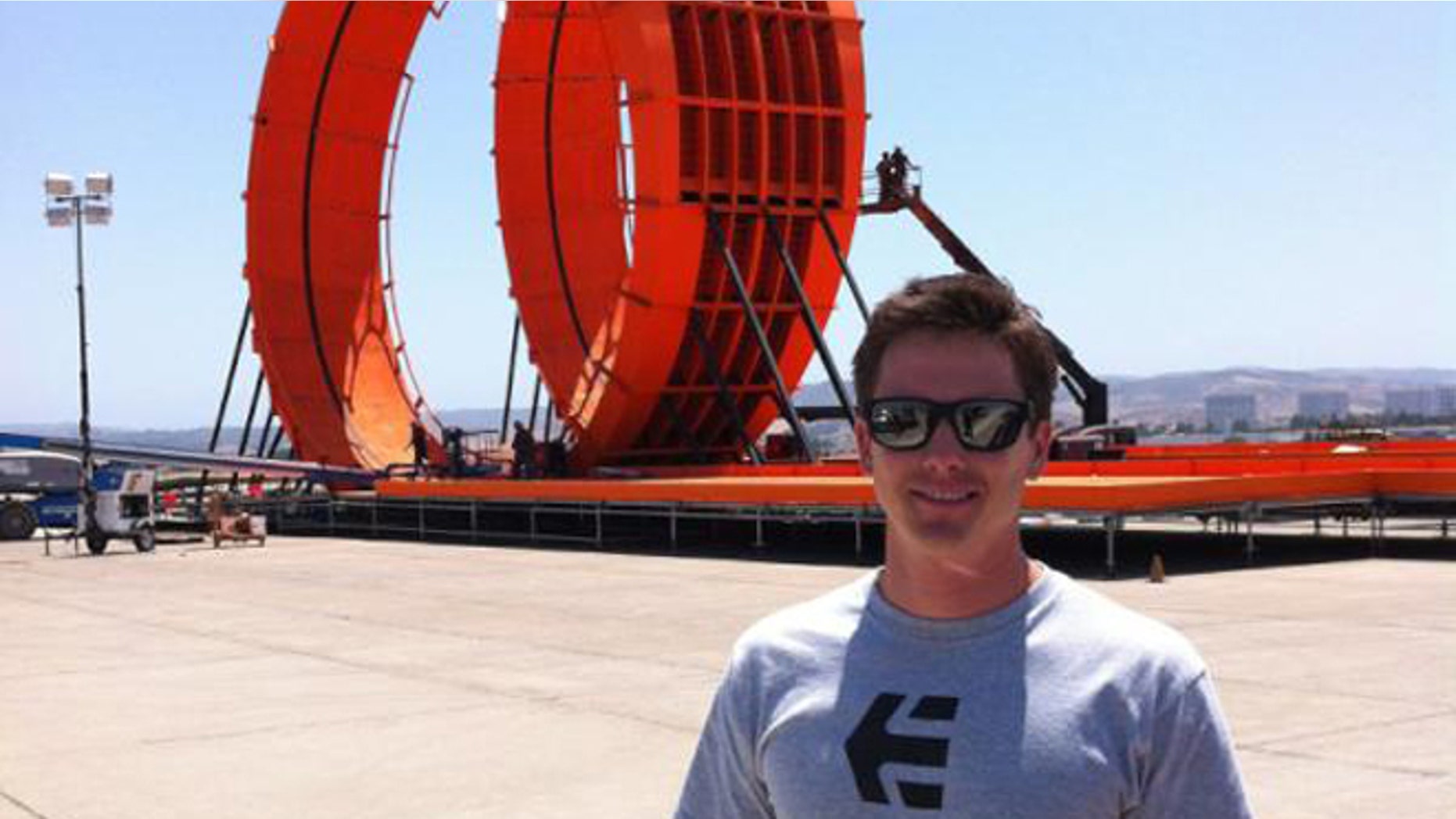 Does anyone drive on the ground anymore?
Hot on the heels of the world's first double loop-the-loop in a car set this past weekend, Hot Wheels is planning to send two cars through one loop – side by side.
Read: Stunt driver nails double loop-the-loop
The rig is actually more like two half loops that merge at the top, where stuntman Tanner Foust will try to avoid and beat his competitor as they negotiate what's being billed as the largest parallel loop ever attempted.
In May 2011, Foust set the world record for a ramp-to-ramp jump by a four-wheel vehicle with 332-foot leap at the Indianapolis Motor Speedway. He also holds the record for the highest speed reached by a car indoors at 87 mph.
The parallel loop attempt will take place in conjunction with the X Games in Los Angeles on June 30th.