Study names Fiat 500 worst car for passenger injuries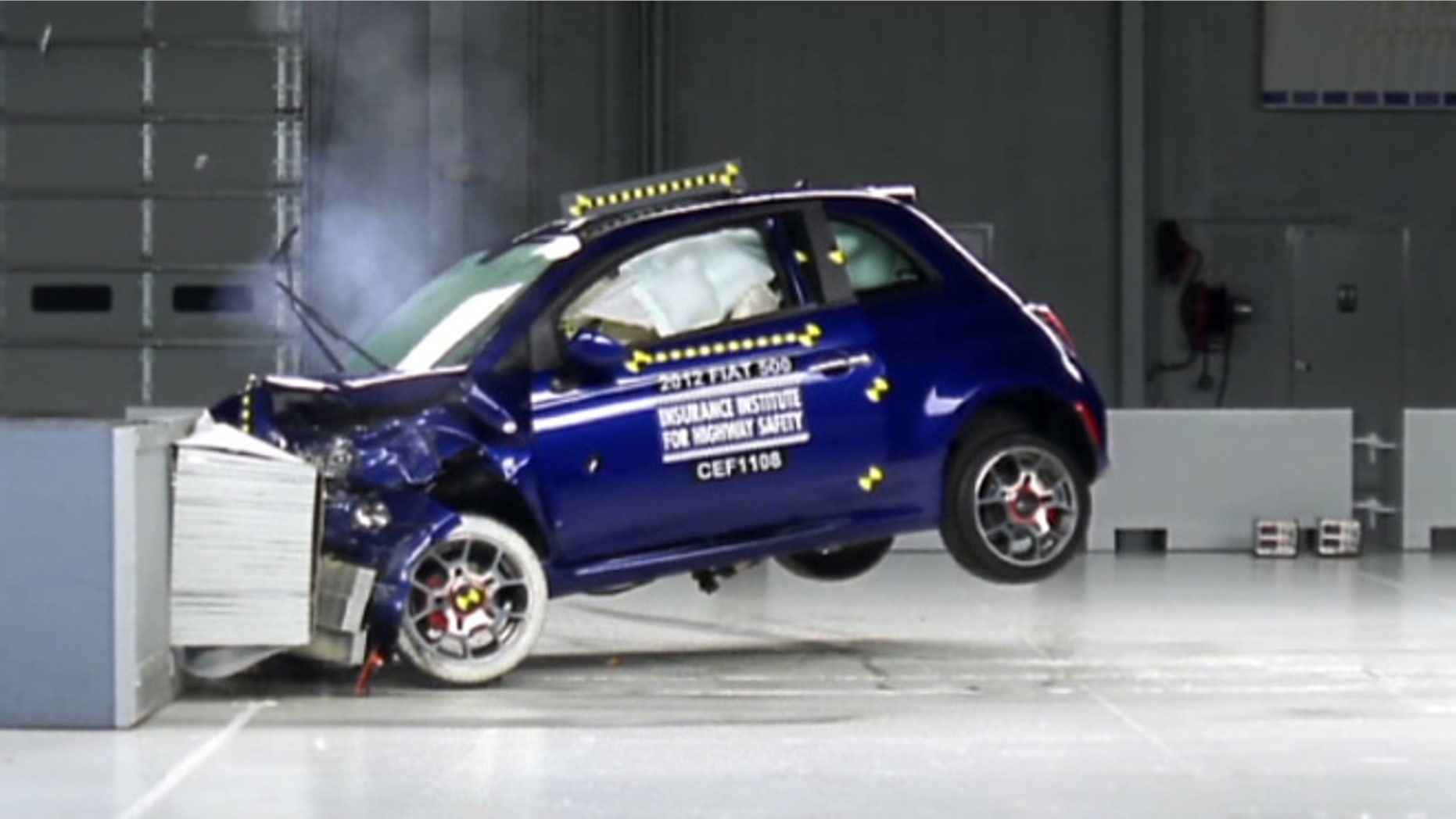 Smaller is better when you have to park your car, or are looking to save gas.
Crashing? That's a different story.
A new study from Insure.com found that the car with the highest rates for Personal Injury Protection (PIP) and Medical Payments (MedPay) coverage is the Fiat 500 subcompact.
According to Insure.com, despite the 500's good crash test ratings -- it's an Insurance Institute for Highway Safety (IIHS) Top Safety Pick -- these insurance costs are a direct reflection of the real world safety of the vehicle, although the type of driving owners engage in also plays a role.
The Kia Rio 5 and Toyota Corolla rounded out the top three.
Perhaps it's no surprise, then, that big, heavy trucks dominated the other end of the list. The GMC Sierra 1500 pickup, Porsche Cayenne and GMC Yukon listed 1-3 in lowest PIP and MedPay costs.
The reason?
Simple physics and engineering.
While small cars filled with airbags can perform well in single-car accidents, when two vehicles hit each other the bigger one typically wins thanks to its greater mass and larger crash absorption structure.
"If you're looking for safety, bottom line is, you need to look for a big vehicle," IIHS spokesperson Russ Rader told FoxNews.com.