Stored 1993 Porsche driven six miles worth millions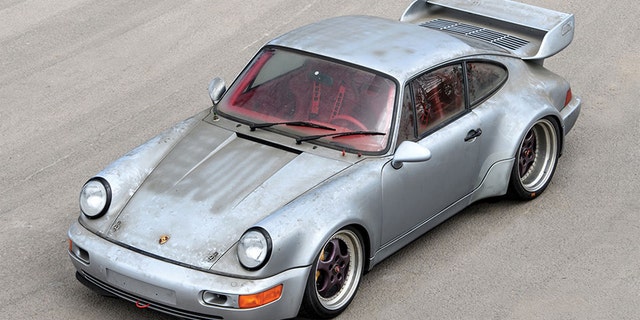 It's one of the fastest and most unique cars ever made, and it hasn't been driven in 25 years.
In fact, it's only been driven six miles…ever.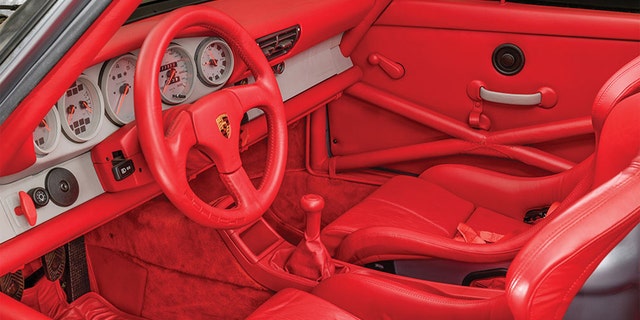 In 1993 someone with very particular tastes ordered a sliver Porsche 911 Carrera RSR 3.8 race car -- one of just 51 built – with a fully trimmed interior done up in an impossibly bright Can Can Red leather, carpeting, and dash and door upholstery, with just a few grey accents to offer retinas some relief.
Only two were built with a street car-style cabin, but the other didn't feature this color combination, not to mention its purple Speedline wheels and gold brake calipers.
MORE CLASSIC CAR NEWS FROM FOX NEWS AUTOS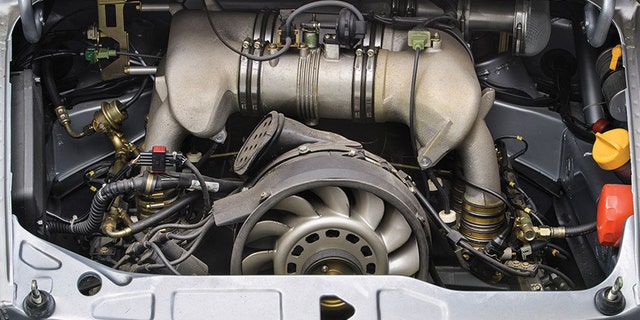 The colorful coupe is equipped with the same race spec 375 hp 3.8-liter flat-six-cylinder engine and five-speed transmission as the rest of the cars, a few of which have won races at Le Mans, Daytona and other tracks over the years.
Inexplicably, this one never had the chance to do the same, or even stretch its legs. Shortly after it was delivered, it disappeared into a collection, and still wears the coat of Cosmoline rust inhibitor applied at the factory.
You now have the chance to right that wrong, because it's being auctioned at the RM Sotheby's Villa Erba event in Italy on May 27th, where it's expected to sell for well over $2 million.
Then again, maybe driving it isn't such a good idea after all.