Steve McQueen's WWII Jeep is reporting for auction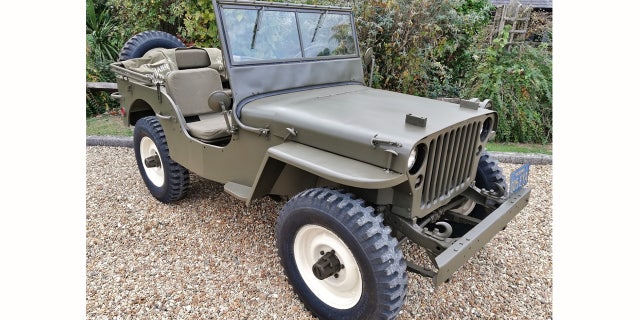 The "Bullitt" Mustang isn't the only green car Steve McQueen drove.
A 1945 WWII-era Willys MB Jeep that was first purchased from the U.S. Army by the Hollywood star is coming up for auction and is expected to go for much more than the government originally paid for it.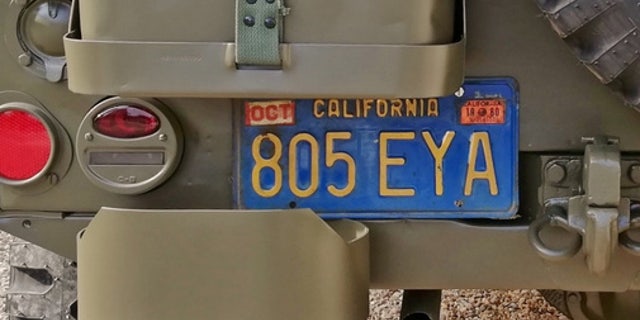 McQueen owned it until his death in 1980, and it still has the license plates that expired just a week before he passed away. His estate sold it in 1984 for just $6,000, and it is fitted with a commemorative plaque confirming its authenticity as one of his cars.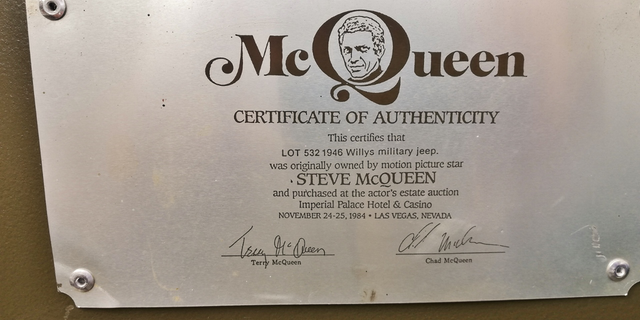 It changed hands one more time and is now in the U.K. where it was fully restored by specialist Jeeparts.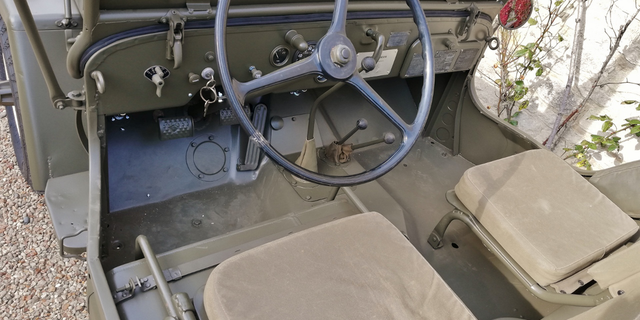 It's being offered at the Silverstone Auctions event in Birmingham on the weekend of Nov. 10-11, where it is expected to sell for over $125,000.