Steve McQueen's racing suit from 'LeMans' being auctioned, could fetch over $500,000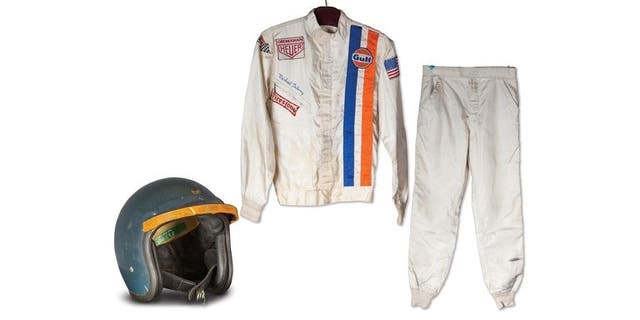 If you're the person who bought the Porsche 917 that was used in the filming of Steve McQueen's 'LeMans' film for $14,080,000 this past August, you might be interested in this.
The racing suit and helmet McQueen wore while driving what is now the most expensive Porsche ever sold are going up for auction in New York this December.
The iconic two-piece white Hinchman suit with Gulf sponsor livery and the open face Bell helmet are being offered in a single lot at RM Sotheby's New York Icons event on December 6.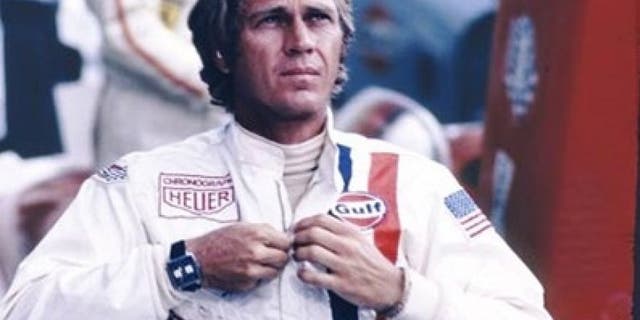 Few images of the Hollywood legend are more iconic than the one of him buttoning up the suit's jacket, which also features Firestone and Cronograph Heuer logos, character name Michael Delaney and an American flag.
RM Sotheby's estimates the package will sell for between $400,000 and $500,000, although what is likely the same suit was sold alone in 2011 for $800,000 ($984,000 including fees).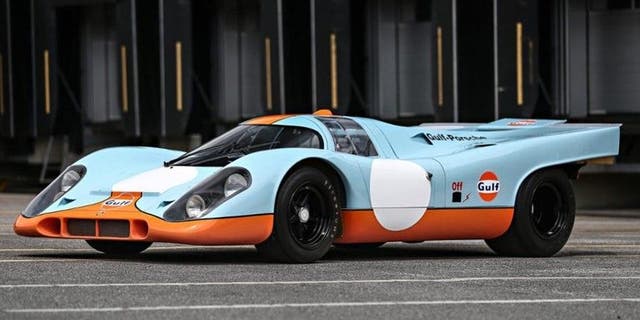 But while the owner of the Porsche 917 would seem to be a likely bidder for the suit, his or her identity is not known.