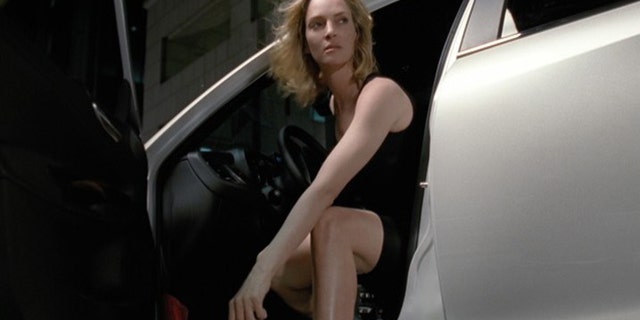 No, you're not imagining things, that's Kevin Spacey trying to sell you a Honda Civic.
Own a Hyundai? You may have Oscar winner Jeff Bridges to thank for getting you to sign on the dotted line.
A-list American actors and musicians earn big bucks shilling for car companies here in the United States, but since our celebrity culture thinks their star-power is somehow diminished if they're seen and not just heard in the advertisements, they rarely appear on camera.
Not so overseas.
As anyone who's rented the film "Lost in Translation" knows, there's plenty of easy money to be made by endorsing products in other countries, and since the commercials never make it here – unless of course you're literate with some newfangled thing called the Internet – there's no harm, no foul for box office and chart-topping appeal back home.
JT hearts Audi
The jury is still out as to whether Justin Timberlake did in fact bring sexy back, but Audi is hoping that an association with the former Mouseketeer will make its smallest and cheapest car, the not-for-U.S.-sale A1, a hit. Mr. Jessica Biel has been making the auto show rounds and appearing on TV promoting the small car as "The Next Big Thing", and now the company is releasing a series of violent and vulgar short "films" by that name online which feature the NSync legend caught up in a "Bourne Identity"- type situation, dodging bullets and baddies in the red subcompact.
Uma, Alfa, Giulietta
Somehow we can't help but think that a rich, six-foot tall woman like Uma Thurman probably doesn't drive a compact car in real life, but she sure looks like she enjoys the new Alfa Romeo Giulietta. Then again, she is an Oscar-nominated actress, and a versatile one at that.
To illustrate the phrase "consumption and emissions reduced" she dons a silky white dress and bathes in a mountain pond, and nothing says "All turbo motors" like "The Bride" shadow boxing.
If you still doubt her credibility as a thespian, Ms. Thurman struts off into the night in a slinky black number with a quote from no less than Shakespeare on the screen: "We are such stuff as dreams are made on." OK, so that's from "The Tempest" and the car is named after Juliet, but we're not ones to argue about such things.
You lookin' at me? Good, now buy this car.
It's not his most challenging role – the script is only four words long – but Robert De Niro's presence in this Japanese advertisement sure adds something to the Subaru Legacy, we're just not sure what. It's hard to tell if he tapped into his "Analyze That" experience as a celluloid car salesman for the part, but we're guessing not. No word if he and the sheep are planning to work together again.
Unfortunately for many of his past characters, not to mention fans, the cargo area on the station wagon is open for the world to see, so he won't be hiding much in there - other than the master tapes for this commercial.