SSC reclaims top speed record, but Guinness says not so fast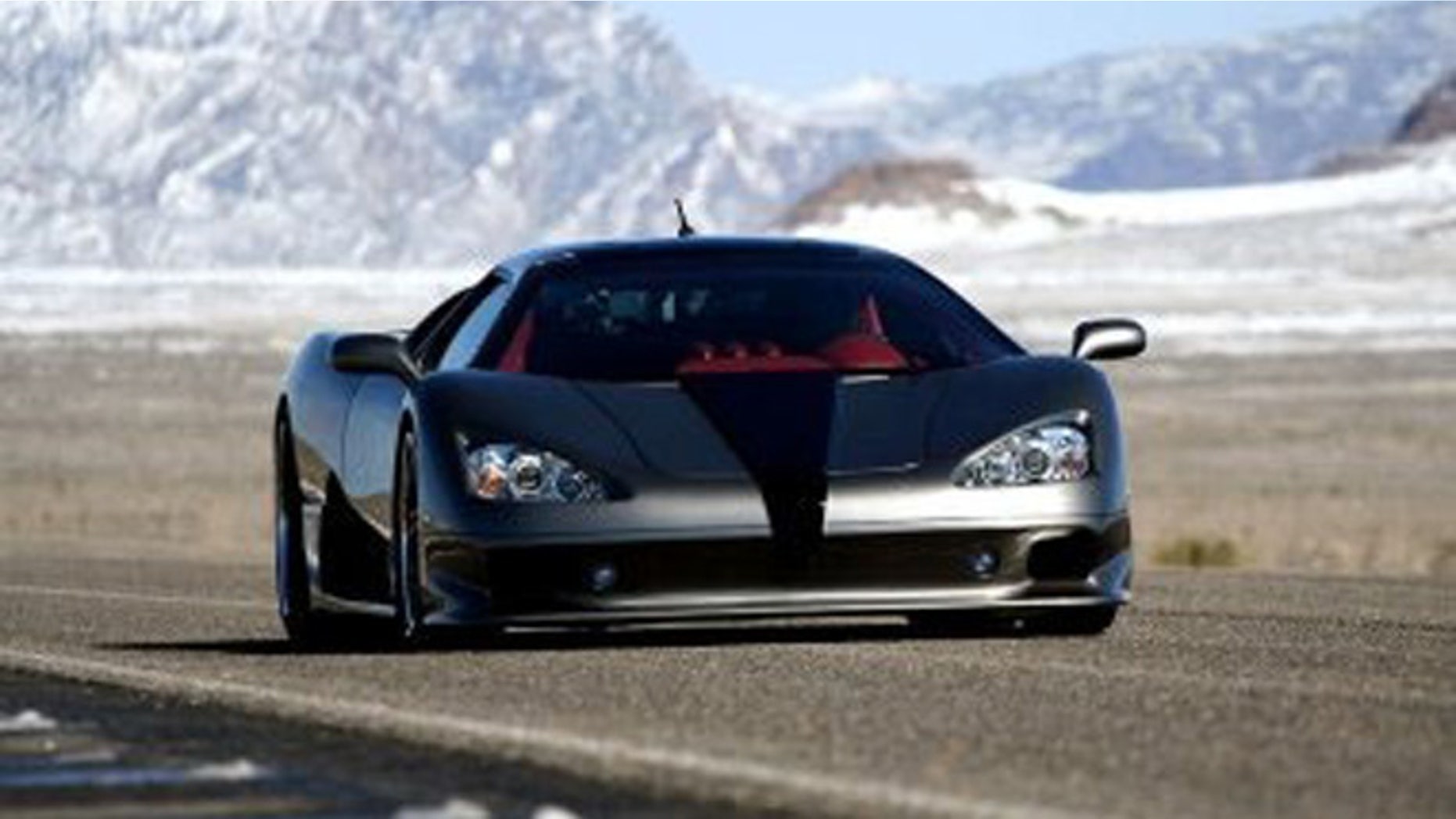 How are supercar builders like nature?
They both abhor a vacuum.
In the wake of Guinness stripping the title of World's Fastest Production car from the Bugatti Veyron Super Sport due to an apparent rules violation, the old title holder has returned to claim the crown.
Little known Washington State-based SSC (formerly Shelby Supercars) set a mark of 256.14 mph back in 2007. Its wedge-shapped, 1,183 hp Ultimate Aero hitting that speed on a closed public highway outside of the company's West Richland headquarters.
"This wasn't how we planned to reclaim the record. But it will do until [SSC's new car] the Tuatara takes a run at several records that exist out there," said SSC founder Jerod Shelby on the company's website.
The thing about it is, he's wrong.
Last week, Texas' own Hennessey performance claimed the production car record for its Venom GT with a run of 265.7 mph on an airstrip in California, arguing that the Bugatti's record of 267.8 mph was bogus because the cars sold to customers were fitted with a restrictor that limited their top speed to 258 mph.
Read: World's fastest controversy continues
The Venom GT's run wasn't certified buy Guinness, but after Hennessey's announcement shed light on the circumstances surrounding Bugatti's record, the organization decided that the modification of the restrictor was against its guidelines.
But that wasn't the end of it. When Guinness invalidated the Bugatti's record, it put all of its "production car" records under review.
As a result, a Guinness spokesperson tells FoxNews.com that there is currently "no record holder in the category." That includes the Ultimate Aero.
So, how long before we have a new, or old top speed king?
Possibly as early as this week, as Guinness is eager to settle this matter once and for all, or at least until next time.