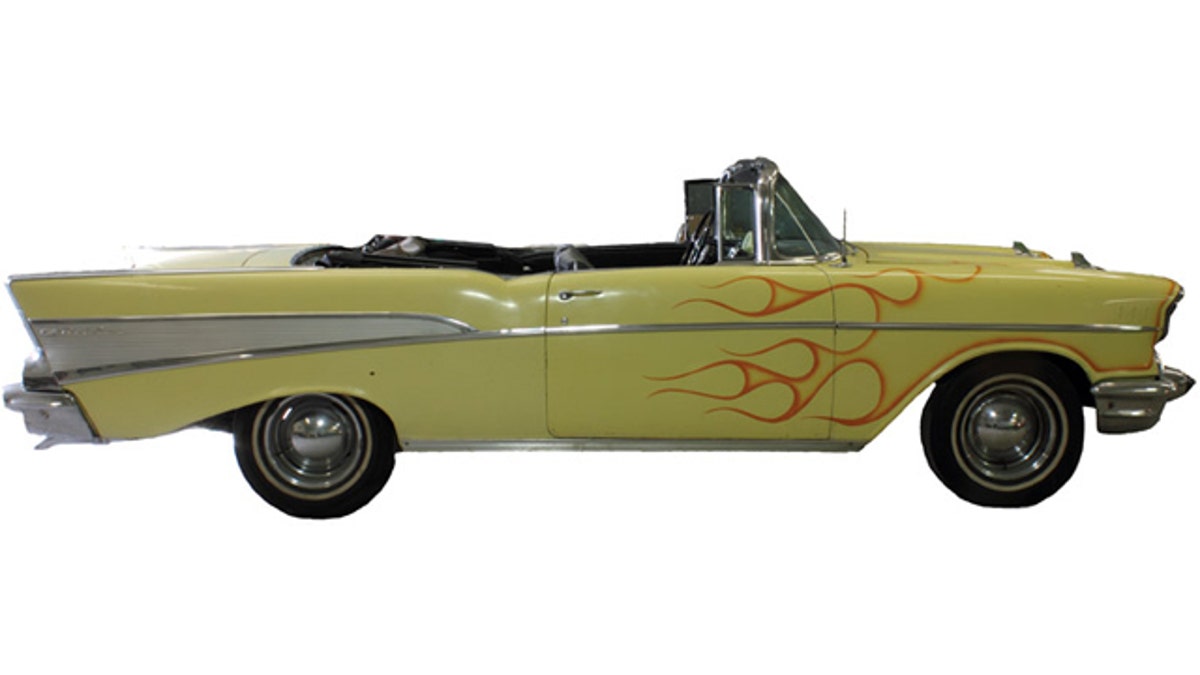 The '57 Chevy is as Rock and Roll as cars get, so it's fitting that it was the first car of one of the genre's biggest names.
A 1957 Chevrolet Bel Air Convertible once owned by Bruce Springsteen has been sold in an online auction for $468,000. The memorabilia company that offered the car, GottaHaveIt.com, says that Springsteen purchased it in 1975 for $2,000, just as his music career was taking off.
The famous two-door has been on display at the Rock and Roll Hall of Fame, into which Springsteen was inducted in 1999. According to the museum, after purchasing it, the singer/songwriter had the car painted yellow with flames on the side and used it during the making of his seminal album "Born to Run." It currently features a 350 cubic inch V8 under the hood.
Photos of "The Boss" with the car were featured in "Time" and "Newsweek" magazines during the New Jersey natives quick rise to superstardom. But the lot detail from the auction says that the star had to sell the car in 1976 as he felt that it was drawing too much attention to him.
Now it seems that the Springsteen name has returned the favor, as the price paid for the Chevy was far above what most cars of its type typically get. At the Barrett-Jackson auctions in Scottsdale, Arizona this past January, several similar convertibles were sold in the neighborhood of $70,000. Of 702K Bel Airs built in 1957, only about 47K were convertibles, and had a base price of $2,511 when new.