Speeder caught by Maine police at 139 mph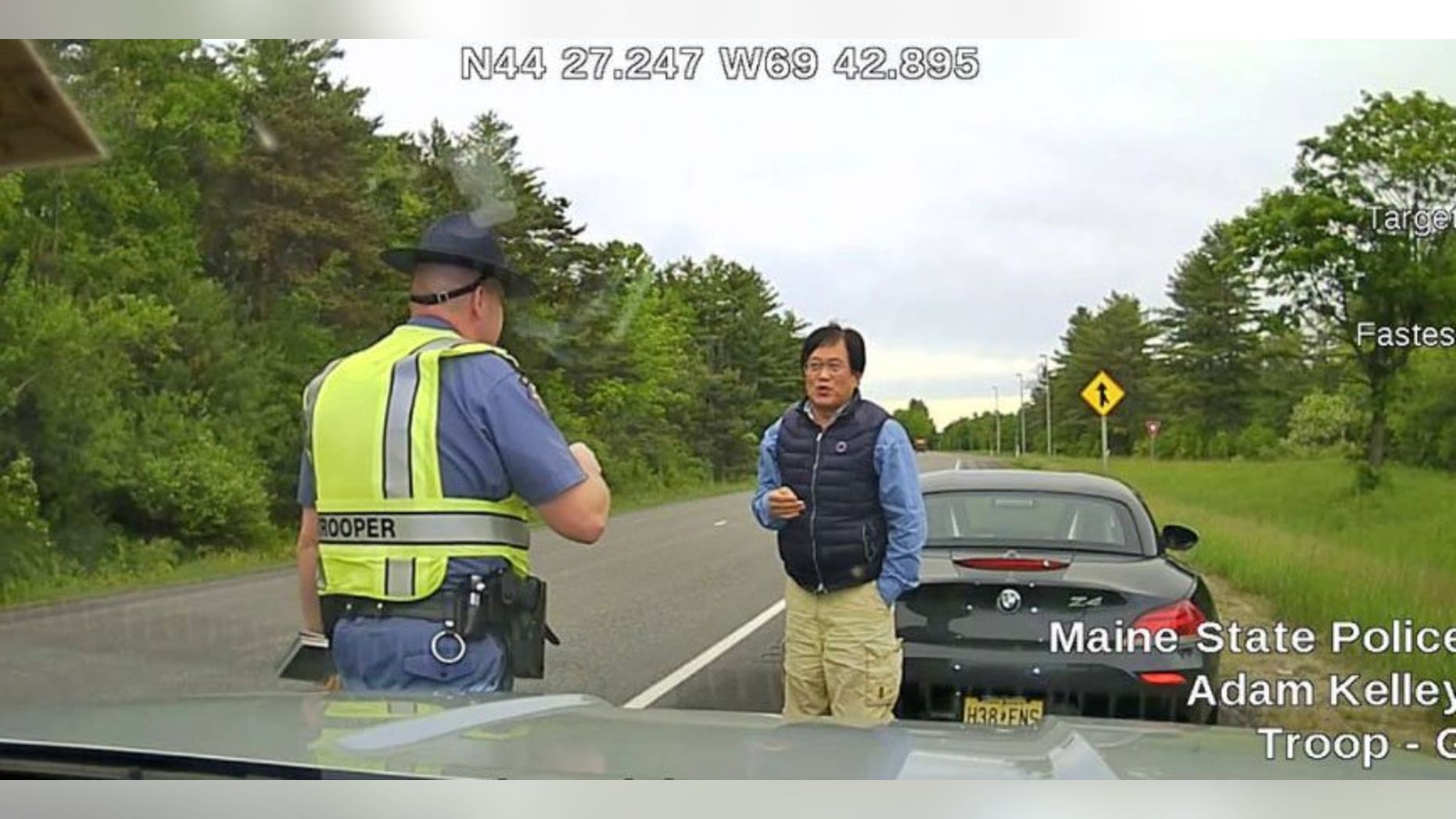 A self-proclaimed "good driver" was arrested in Maine this month after being clocked by police speeding at 139 mph.
In a Facebook posting, the Maine State Police say an aerial patrol spotted Sang Yook's BMW Z4 speeding down I-95 at 69 mph over the posted limit.
He soon passed a police cruiser on the side of the road that chased him down and signaled him to pull over.
He complied, and reportedly told the officer that he was doing 75 mph when a car started tailgating him, so he sped up to get away. He admitted to hitting 130 mph.
"There was no one around - the road was very straight, very tempting," the New Jersey resident told NJ.com.
BBC'S 'TOP GEAR' ALLEGEDLY CAUGHT SPEEDING THROUGH NORWAY AT 151 MPH
Yook then got out of the car "for a break" and refused to get back in when directed by the trooper. He was arrested and brought to jail. The following morning, he pled guilty and was sentenced to 48 hours in jail (with credit for the time served overnight) plus a $300 fine.
"I tried to reason with them, but (a trooper) rushed towards me and arrested me," he said. "I was really surprised that he had arrested me. I think I'm a good driver."
Yook claimed to NJ.com that the arresting officers "were very rude, brutal," and that the jail "was like a zoo, there was banging noise all night."
"It was scary. There were drug dealers there, criminals."
The 64-year-old said he was on his way to Prince Edward Island in Canada for a vacation at the time of the incident.
BRITISH GRANDMA 'BLOWS AWAY' SPEEDING DRIVERS WITH HAIR DRYER RADAR GUN