Someone paid $600,000 for a Land Rover Defender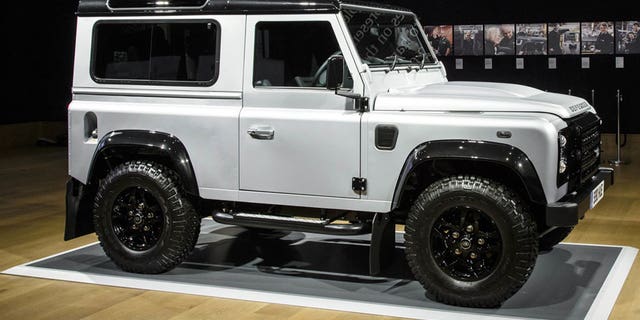 Land Rovers keep getting more expensive, but $600,000? That seems like a lot – and it is – especially when the vehicle in question is a bare-bones, stripped-out Defender, and not, say, a fully loaded Range Rover Sport SVR. But this isn't any ordinary Defender, or a typical sale.

This is the 2,000,000th example Land Rover has built, counting all the Series models and Defenders that have rolled off the line at Solihull over the course of nearly seven decades. The milestone unit was specially outfitted with an engraved map of Red Wharf Bay (where the design was first envisioned) along with leather seats and special badges. The manufacturer handed it over to Bonhams, which auctioned it off as part of a special event at its London headquarters. It sold to a Qatari buyer for an impressive £400,000 – equivalent to nearly $600,000 at current exchange rates.
----------
More from Autoblog:
----------
That's 17 times what a base Defender costs new in the UK, or three times what it charges for the new Range Rover SVAutobiography here in the US. It's also the highest price ever paid for a Land Rover, according to both the manufacturer and the auction records at Sports Car Market. The previous high-water mark was recorded by last year by Silverstone Auctions, which sold a restored 1970 Range Rover at the Salon Privé in London for £132,250 ($217k at the time or under $200k today).

Fortunately it's all going to a good place – or two good places, actually. The auction benefitted both the International Federation of Red Cross and Red Crescent Societies and the Born Free Foundation. The former has earmarked its portion of the proceeds for disaster preparedness in Nepal, while the latter will direct its share towards wildlife conservation in Kenya.

Land Rover first hit the scene in 1948 with the Series I model, which was followed by the Series II and (you guessed it) Series III. Initially called the Ninety and One Ten (according its approximate wheelbase lengths in inches), the Defender arrived in 1983 and has been in production ever since. It will end its production run next month, however, in preparation for the arrival of an all-new model.
----------
The $350,000 classic SUV