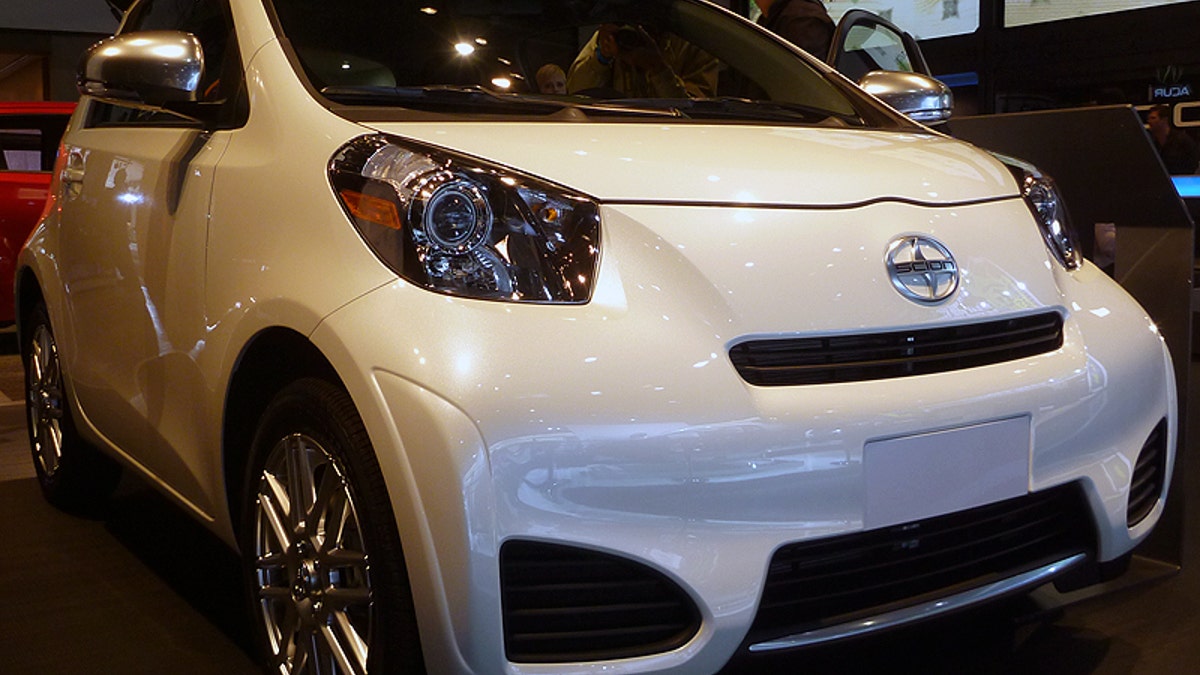 If you're eagerly waiting for the first 2011 Scion iQ minicar to show up at your dealer, sit down and have a nice cup of tea. You're going to have wait a bit longer.
Scion's parent, Toyota, is delaying the U.S. launch of the iQ, originally scheduled to happen by March of this year, to sometime this summer.
tC in the spotlight
Spokesman Greg Thome said the delay stemmed from prototypes from Japan being delivered "a couple of months" late.
He also noted that Scion wanted to push the launch forward so it could focus its marketing efforts on the redesigned 2011 Scion tC sport coupe.
That car was unveiled last April at the New York Auto Show, along with the production version of the iQ, but is already on sale at Scion dealers. Thome said the company wanted the 2011 tC "to be in the spotlight by itself."
3 + 1 seating
Though only slightly longer than a 2011 Smart ForTwo, which is a two-seater, the Scion iQ offers three seats for adults plus one more for a child. It was previewed as a concept at the 2009 New York Auto Show.
A media preview of the car, planned for this month and then canceled, is likely to be rescheduled for early summer. "Summer is a great selling season for the launch of a new car," said Thome cheerfully.
He couldn't say whether the Scion iQ models that launch this summer would be designated 2011 or 2012 models. The iQ has, among other features, nine standard airbags, including one across the rear window to protect the heads of rear-seat passengers.