Shocking video surfaces of Valerie Thompson's 343 mph motorcycle crash
Valerie Thompson was going for the motorcycle land speed record of 376 mph when it all went wrong.
Racing across the salt flats of Australia's Lake Gairdner at the World Speed Trials on March 19, her streamlined two-wheeler tipped over at 343 mph.
Video of the accident show the fish-shaped bike flipping end over end, rolling over and sliding for more than a mile before finally coming to a rest on its side.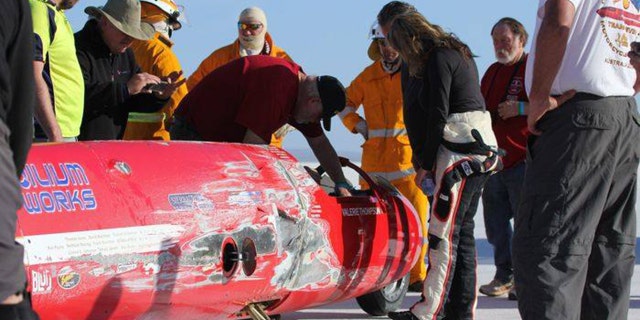 Amazingly, the carbon fiber monocoque of the vehicle stayed largely intact, and Thompson suffered only minor bumps and cuts.
Thompson told Fox News that it was the first time she ever crashed the bike, with which she set the women's motorcycle land speed record of 328 mph earlier in the week.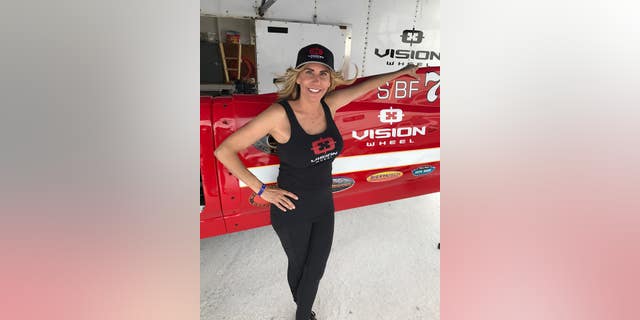 She's still not sure exactly what caused the spill, but will be going over the onboard data to try to figure out what happened, while her team assesses the damage to determine if they can get the bike back together for another shot at the record at the Bonneville Salt Flats in Utah later this year.
You've gotta get back on that horse.
Or motorcycle.
ARE YOU FOLLOWING FOX NEWS AUTOS ON FACEBOOK YET?