Shell Starship aims to be the most fuel-efficient tractor trailer ever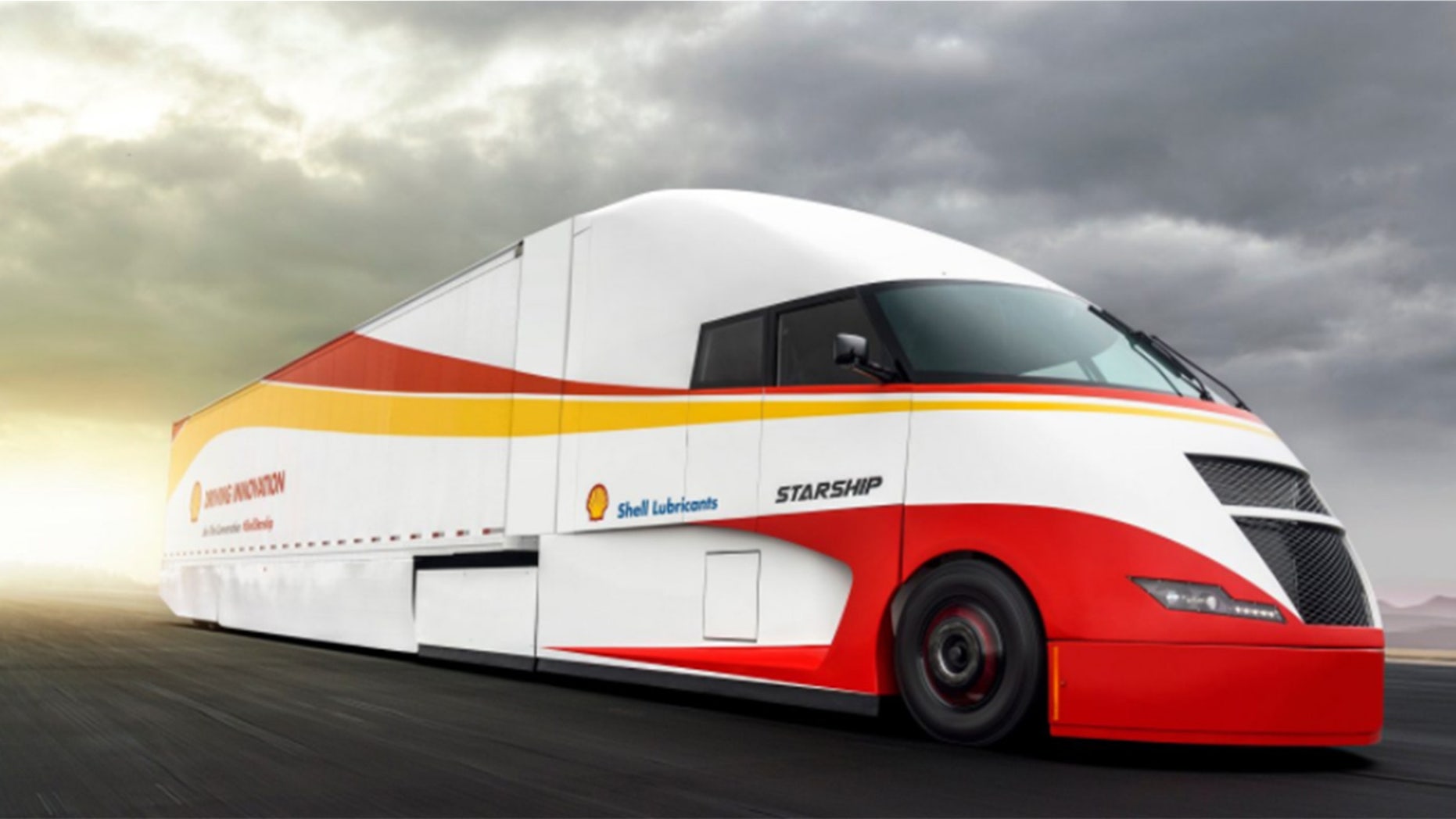 The Shell Starship may be the world's largest economy car.
The aerodynamic big rig was designed to set fuel efficiency records for Class 8 semis.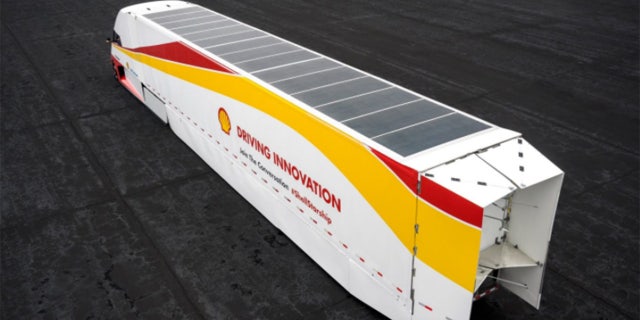 Developed in conjunction with the AirFlow Truck Company, a Connecticut-based engineering firm, it features a lightweight carbon fiber tractor body, grille shutters to redirect air around the truck when it's not needed for cooling, tall gearing to keep engine speed down down and a solar array on the trailer that powers all of the accessories. Its six-cylinder Cummins turbodiesel engine is lubricated with synthetic low viscosity Shell oil, of course.
A previous AirFlow project called the BulletTruck achieved a remarkable 13.4 mpg at a gross vehicle weight of 64,000 pounds. The Starship is looking to better than on a cross-country trip scheduled for April, when it will be hauling a load that gets it all the way up to the legal 80,000 pound limit for Class 8 trucks.
The team behind it is already working on adding an electric motor to the rear axle of the trailer that can capture energy while braking and going downhill, then use it to help accelerate the truck for added efficiency, but will reveal the results of this first run at an event in June.