Shelby American uncoils wide body Mustang Super Snake and 750 hp F-150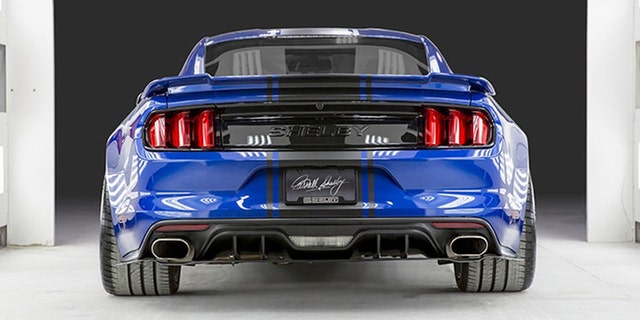 Shelby American is throwing a big fat 50th anniversary party for its legendary Super Snake Mustang with a new wide body muscle car.
The Shelby Super Snake Wide Body Concept is a sneak peek at a model the Las Vegas-based builder will likely put on sale this fall. (Not to be confused with the Ford Mustang Shelby GT350, Shelby American's cars are post-title conversions.)
FORD MUSTANG SHELBY GT350 WILL KEEP BURNING RUBBER IN 2018
The fenders on the plump pony are 4 inches wider in the rear and 2.5 inches wider up front compared to the stock Mustang GT that it's based on.
But they're not just there for show. Shelby says that Super Snake was designed for improved handling on road courses, and it features a fully redesigned and adjustable coilover suspension, plus 20-inch wheels with 12.5-inch wide rear and 11-inch wide front tires.
There's also a set of enormous Brembo brakes, which should go nicely with whatever ridiculously powerful engine Shelby puts under the hood. The company offers 670 hp and 750 hp supercharged 5.0-liter V8s in the standard body Super Snake that's currently on sale. Pricing for the Wide Body has not been announced, but the slim 'Stangs start at $69,995.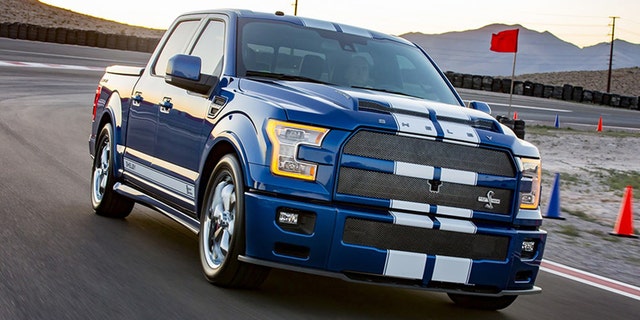 If Shelby's broad-shouldered Mustang still isn't big enough for you, it's also unveiled the 2017 F-150 Super Snake, which stuffs the same engine under the hood of a super crew pickup. Riding on a lowered suspension and 22-inch wheels, it's available with rear- or all-wheel-drive with a base price of $96,880.
Fittingly, only 150 will be sold.
----------
2017 FORD GT FIRST DRIVE: