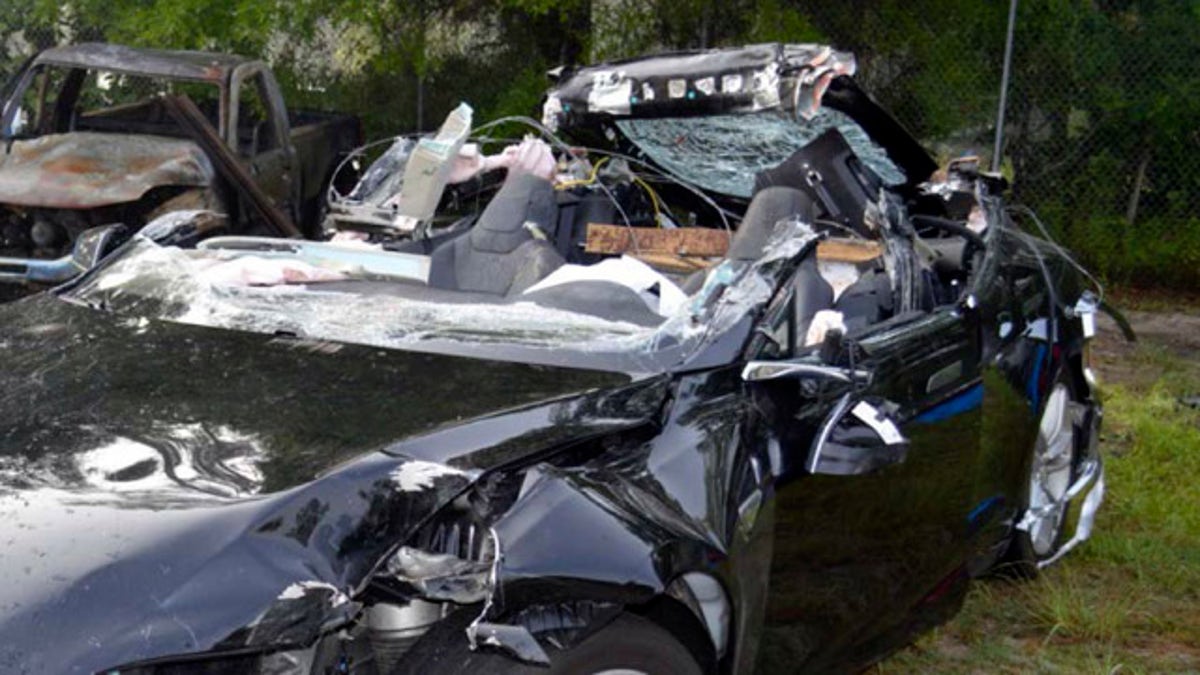 The driver killed when his Tesla sedan crashed while in self-driving mode was traveling at 9 mph above the speed limit just before hitting the side of a tractor-trailer, federal accident investigators said Tuesday.
Data downloaded from the Tesla Model S shows the vehicle was traveling at 74 mph in a 65-mph zone on a divided highway in Williston, Florida, near Gainesville, the National Transportation Safety Board said in a preliminary report.
The driver, Joshua Brown, 40, a tech company owner from Canton, Ohio, was using the sedan's cruise control and lane-keeping features at the time, the report said. Those features are part of the vehicle's Autopilot self-driving system, but the NTSB report doesn't mention the system.
The National Highway Traffic Safety Administration, which is also investigating the crash, has previously said the Autopilot was engaged.
The Tesla's roof struck the underside of the truck's 53-foot semitrailer at a 90-degree angle, shearing off the sedan's roof before it emerged on the other side of the trailer, according to the report. The truck was making a left turn at the time.
The sedan is equipped with automatic emergency braking. Tesla and NHTSA have previously said the Autopilot was unable to distinguish the white side of the truck from the brightly lit sky and there was no attempt to brake by either the self-driving system or Brown.