Saudi Arabian women love bumper cars (but not for bumping)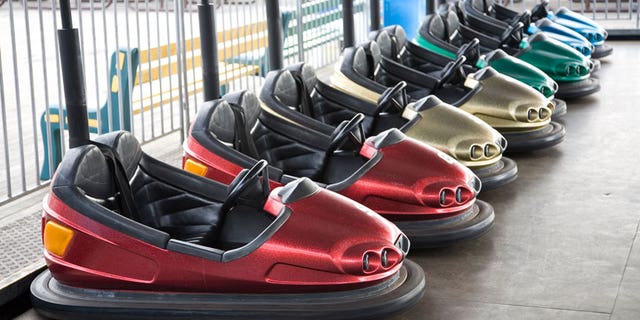 Joudi al-Omeri drove in circles. And when cars came in her direction, she swerved. These were electric bumper cars, but in Saudi Arabia, the ride doesn't always live up to its name.
"I come here to drive," said Ms. al-Omeri, a 27-year-old homemaker still giddy from the roughly five-minute, mostly crash-free ride in her red-and-green two-seater. "It's much better than bumping against others," she adds.
At the weekly ladies-only night at the Al Shallal Theme Park in the coastal city of Jeddah, women discard head scarves and head-to-toe black gowns to reveal the latest trends—ripped jeans, tank tops, and tossed-to-the-side '80s-style hair. For many of them, the biggest draw of the amusement park isn't the few hours of fashion freedom. Instead, they go there to get behind the wheel—even a bumper-car wheel—in a country that bans female drivers.
There are no loud bangs or ferocious head-on crashes. There are a few slow-speed collisions, but also a lot of dodging, as many women are content with just gliding over the smooth surface. For some, the biggest risk of bumping into each other is while taking a selfie.
"They love driving the cars," Aman al-Abadi, the ride attendant, said of the women who were getting back in line for another spin. "Men are always bumping."
With the exception of remote corners of the desert kingdom—where Bedouin women sometimes get behind the wheel—the amusement park offers a rare, hassle-free environment for women to hone their driving skills. That is partly why, on ladies nights, there is a winding queue at the bumper cars.
Read more from The Wall Street Journal