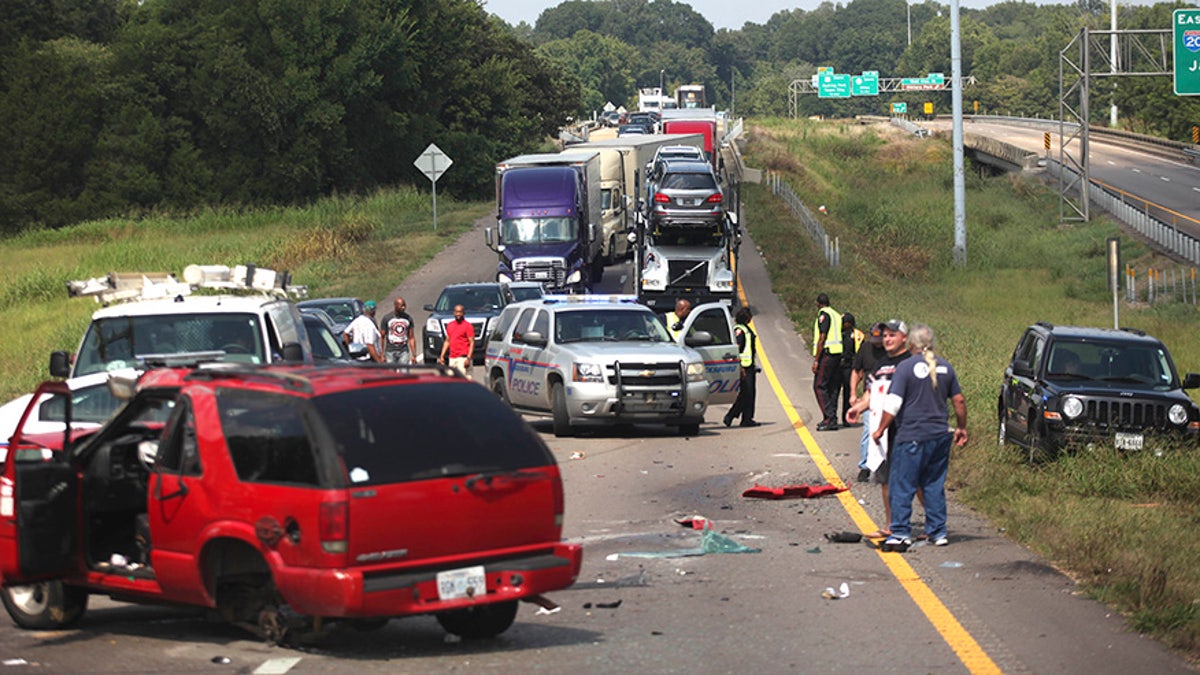 Preliminary data show U.S. motor vehicle deaths and injuries were down slightly in the first six months of 2017, although they were still significantly higher than they were two years ago, the National Safety Council said Tuesday.
There were 18,689 motor vehicle deaths through June 30, said the council, a leading safety organization that gets its data from state governments. That's 250 fewer deaths, or a 1 percent decline, from the period in 2016. But deaths were still up 8 percent compared to the first six months of 2015.
Motor vehicle deaths began to spike in late 2014, ending several years of historic declines. There were 40,200 deaths for all of 2016 compared to 35,398 in 2014.
The increase corresponded with record high miles driven by Americans as the economy improved. Miles driven are up about 1.7 percent for the first 6 months of this year although the rate of increase appears to be slowing, the council said.
"The price of our cultural complacency is more than a hundred fatalities each day," said Deborah Hersman, the council's president. "Although the numbers may be leveling off, the road to zero deaths will require accelerating improvements in technology, engaging drivers and investing in our infrastructure."
The council's data differs slightly from traffic fatalities reported by the National Highway Traffic Safety Administration because the federal government counts only deaths on public roads while the council includes private roads, driveways and parking lots.