Russell Westbrook rocks old-school NASCAR shirt on Instagram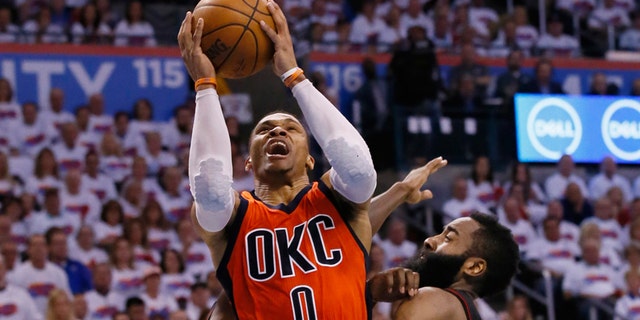 NEWYou can now listen to Fox News articles!
Maybe it was simply a fashion statement, or maybe Oklahoma City Thunder point guard Russell Westbrook is secretly a big fan of NASCAR. Either way, he posted a picture on Instagram on Wednesday wearing a 1993Winston Cup Series t-shirt and pajama pants.
It's quite an interesting fashion statement by Westbrook, who has made a name for himself by wearing absurd outfits to post-game interviews and public appearances.
Check out the post below. Kudos on a badass throwback, Russ!