ROV industry fighting pending safety regulations it says could backfire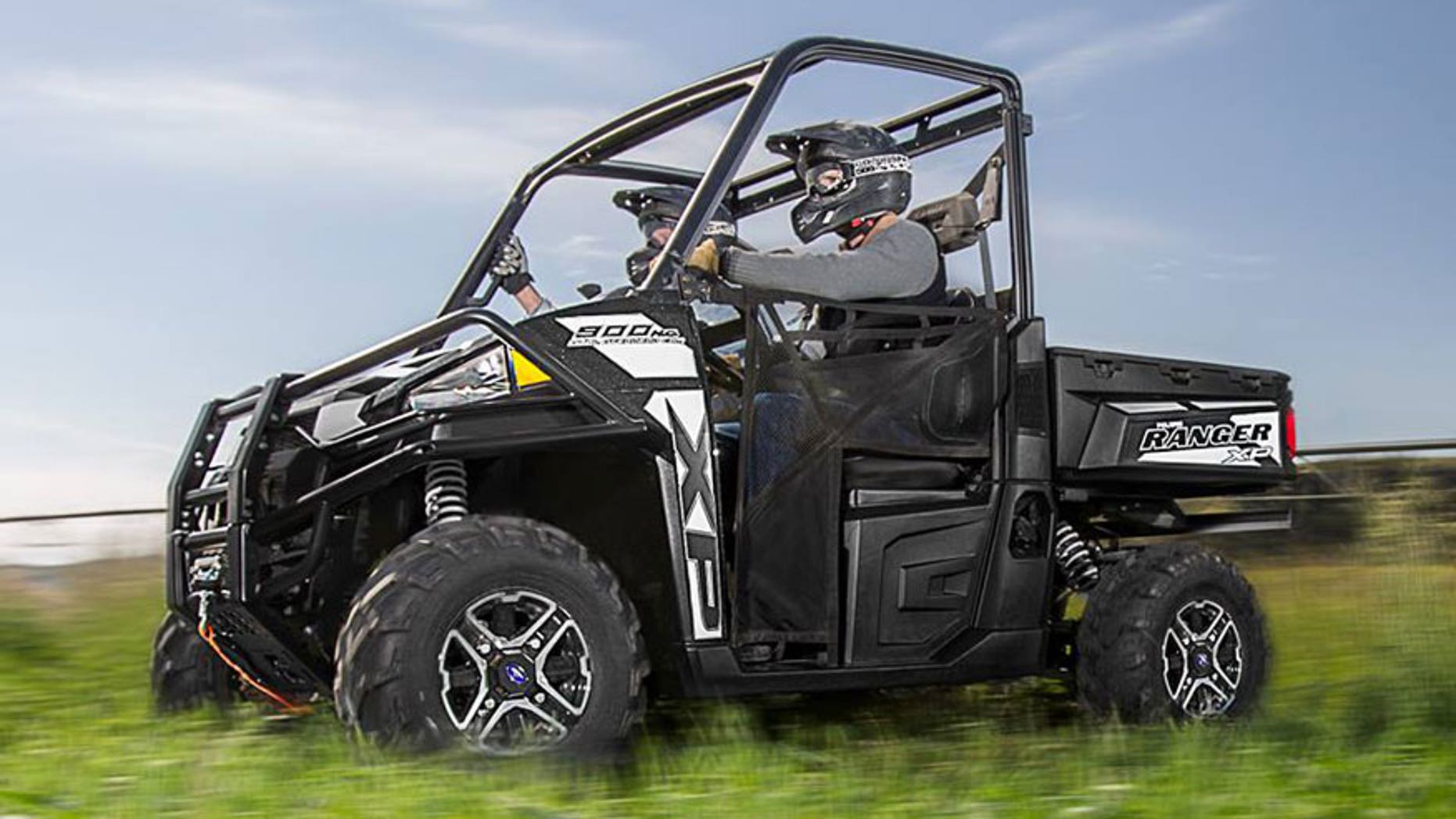 Recreational off-highway vehicles, aka ROVs, UTVs or side-by-sides, are designed to be driven on unpaved surfaces. But they're allowed on some paved roads in many states, and laws that restrict them from streets are often violated in others.
The increasingly popular vehicles, hundreds of thousands of which are sold each year for upwards of $20,000 and more, have been involved in hundreds of fatal rollover accidents over the past decade, and at least 38 percent of them were on pavement, according to statistics cited by the Consumer Product Safety Commission.
With this in mind, the CPSC has proposed regulations that will force ROVs to perform more like cars in an effort to reduce the number of accidents. But the folks who build the four-wheel vehicles say the rules could end up having the opposite effect.
Last year, the five-member CPSC, in a 3-2 vote, decided to move forward with a plan to give ROVs rollover ratings and to mandate that they exhibit a minimum amount of understeer, or push, when tested on paved turns, to make it harder for them to be spun out of control. The commission also wants to require interlocks on the driver and front passenger seatbelts that are tied to a speed limiter set at 15 mph, along with passive restraint systems aimed at keeping extremities inside the vehicles during rollovers.
But the industry, represented by the Recreational Off-Highway Vehicle Association (ROHVA) argues that the tests for the new ratings were developed arbitrarily, and ignore much of its input. It says the changes required to meet the proposed standards don't adequately take the unique nature of ROVs into account and could actually make them more dangerous off-road, where they're intended to be used.
The ROHVA also disagrees with the CPSC's proposed passive restraint rules. It says a majority of the ROVs on sale today already offer driver seatbelt interlocks, and adding them to the passenger side could lead to a loss of control by the driver when a passenger is unbuckled. Similarly, while doors, nets and other active restraint systems are currently available, the ROHVA contends that fixed passive restraints could make it harder to get out of the vehicles in the event of an emergency.
Commissioner Marietta S. Robinson, who voted in favor of the new rules, has issued a statement accusing the industry of not sharing enough hard data with the CPSC to back its position and of producing misleading videos to drum up opposition to the regulations, while the two dissenting commissioners think voluntary standards developed in conjunction with the manufacturers would better address the problem at hand.
Paul Vitrano, vice president of government relations for ROHVA member company Polaris, says that instead of requiring that ROVs be optimized for a misuse scenario (i.e. driven on pavement), efforts should be focused on regulations that keep them from being operated on road in the first place. As a model, he cites a recent change to California law that allows ROVs only to cross streets that divide off-road trails.
"They're not transportation vehicles and shouldn't be used in lieu of a motor vehicle," Vitrano says.
An open comment period on the CPSC proposal is scheduled to end on April 8, and rules are expected to be issued this fall, but a grassroots lobbying effort promoted by the industry to extend the deadline and require that more research be completed before rules are finalized has found support at the congressional level.
In February, Rep. Mike Pompeo (R-Kan.) introduced H.R. 999, the ROV In-Depth Examination (RIDE) Act, which would prevent the CPSC from instituting any regulations until it conducts an in-depth study that involves consultation with the National Academy of Sciences, the National Highway Traffic Safety Administration and the Department of Defense. (ROVs are employed in many military applications.)
The RIDE Act has 38 co-sponsors and is sitting in the House Subcommittee on Commerce, Manufacturing and Trade. A spokeswoman for Rep. Pompeo said a date for action on the legislation has not been scheduled.
The CPSC did not respond to requests for comment for this story.