Ron Burgundy starts moonlighting as Dodge salesman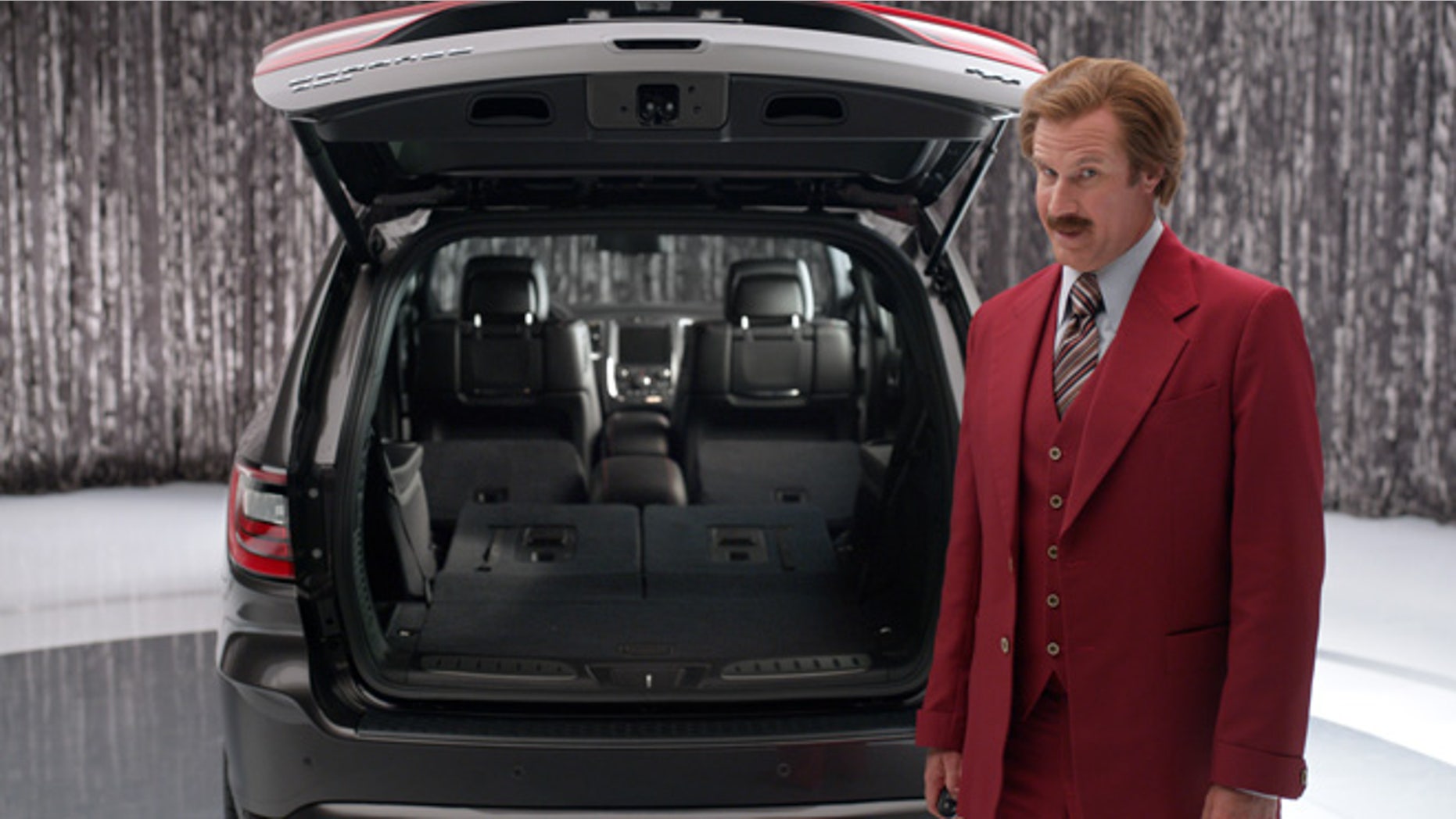 He is kind of a big deal, after all.
Ron Burgundy, the self-confident, velvet-voiced, very fake TV news man portrayed by Will Ferrell in the upcoming film "Anchorman 2: The Legend Continues" is the new spokesperson for the very real 2014 Dodge Durango.
How Dodge managed to lure him away from the 1970 Pontiac Catalina he drove in the first film is a mystery, but they've apparently signed him for a big contract.
The co-branded, cross-platform campaign will be featured on TV and several internet and social media platforms, including FunnyorDie.com, Twitter, Tumbler and Vine. According to Jalopnik.com, over 70 video spots in the various formats have been produced and will roll out in the coming weeks.
Chrysler Chief Marketing Officer Olivier Francois says about the campaign that "the Dodge brand's irreverent tone and attitude make Ron Burgundy the perfect pitchman for the new 2014 Dodge Durango."
The advertisements definitely confirm that point, as Burgundy crows about how the Durango's 360 hp V6 is 360 times more powerful than a horse, and talks at length about its glove box, which boasts ".1 cubic feet of storage, 12-volt lightbulb, all in beautiful injection-molded thermoplastic olefin, and comfortably fits two turkey sandwiches, six ball-peen hammers, 70 packs of gum."
Classy stuff? You be the judge.