Roller coaster on wheels wows Carnival crowd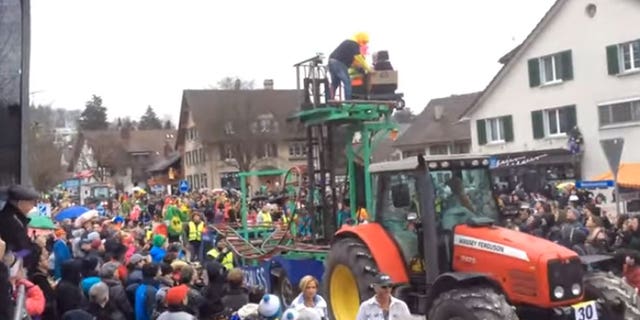 Finally, someone built a roller coaster that actually rolls.
Down the road.
Revelers in the Swiss town of Bassersdorf, located just outside Zurich, were treated to a unique sight during this year's Carnival celebration.
One of the floats in the parade featured a fully functional roller coaster, complete with a loop.
The tractor-towed contraption is equipped with an elevator that hauls its car the top of the hill.
Gravity takes over from there, as at least one brave soul proved when he got in, was pushed down the track and successfully completed the tiny loop.
The thing works as well as a Swiss watch.