Robbed of memories and money, a 96-year-old veteran gets his Mustang back in full glory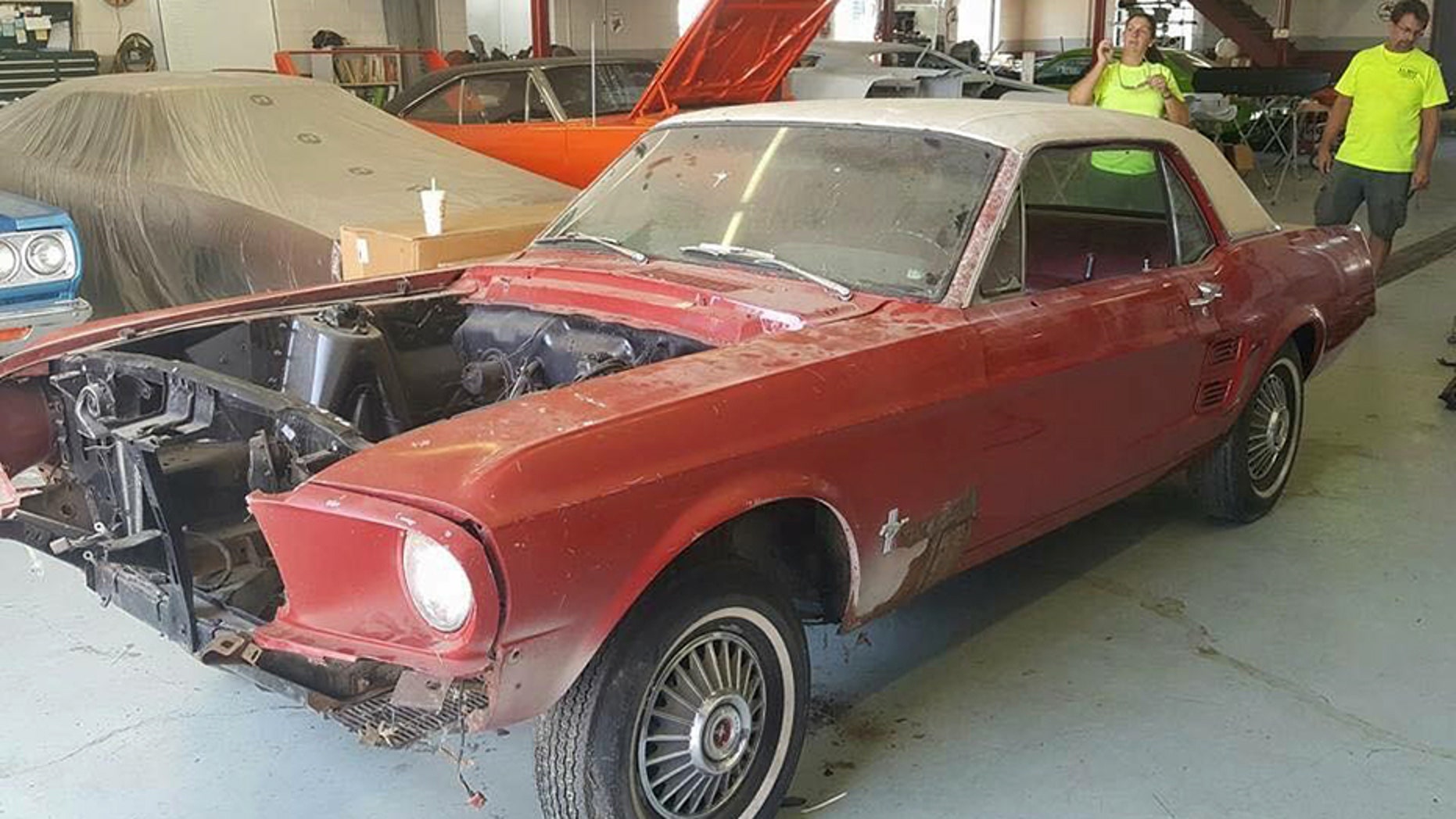 Harry Donovan's 1967 Ford Mustang is as pristine as any early pony car can be. But beneath its shiny paint is the heartbreaking tale of a 96-year-old World War II veteran trying to honor his late wife, getting ripped off by a heroin user who stole his car, and a community of selfless strangers who together -- after nearly a decade -- made this man whole again.
The short story is a rousing feat for Donovan, an Indianapolis resident who purchased the Mustang in 1969 for his wife, Marie, and had intended to keep the two-tone hardtop in the family. A local shop took 18 months to restore the car from its rusted, bent frame rails, a job that could easily run $75,000. Donovan didn't pay a cent.
Various shops raised their hands to restore the car. Donovan picked Ken Mosier, manager of The Finer Details in Danville, for the job. This past Saturday, Mosier invited Donovan to the shop for what he thought was a routine inspection. Then they pulled off the cover, revealing Donovan's Mustang in its original Candy Apple Red, finished to perfection.
"He was in tears," Mosier told Fox News.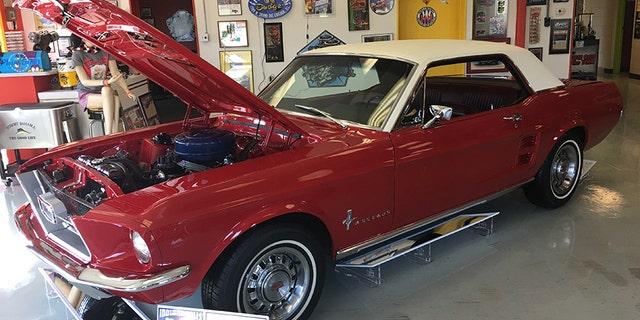 Veterans groups, family, neighbors, mechanics, and journalists --including those at the Indianapolis Star, which broke Donovan's plight back in 2016 and covered his journey ever since -- donated time and money to catch the car thief and bring the Mustang back to its original glory. A Gofundme account raised more than $23,000. A 10-year-old boy forked over $170, according to the Star, his life savings.
Originally, Donovan had commissioned Dennis Lee, who had worked on some of his other cars, to begin a restoration in 2009. But did Lee take his time. After years of back and forth emails, letters, and phone calls, Lee hadn't done anything but abuse heroin, sell off the car's parts, and defraud a senior citizen out of more than $10,000. By 2012, he dumped the scrapped Mustang at a girlfriend's home and cut off all communication.
By all accounts, Donovan's car was stolen. The Indianapolis Metropolitan police didn't see it that way, and neither did his insurance company. He and his family spent the next four years tracking down Lee, who was arrested in 2014 for heroin possession, to no end. All seemed lost. Then in 2016, the Star began running a series of investigative stories and a retired police officer found his Mustang. Donovan was closing in.
Just weeks earlier, Lee was charged with felony theft and sentenced to 545 days in jail. He also must pay back Donovan more than $15,000 owed, which the former B-17 pilot has promised to donate to other veterans. Mosier and seven employees -- Justin Bliss, Nick Comella, Scott Dowdy, David Engle, Allie Miner, Sean Nuss, and Jay Webb -- worked on the Mustang, most of whom labored for 1,500 hours without pay.
"They worked their butts off," he said. "A lot of them are local guys who helped out. We had to replace everything on the car."
The Mustang is even more comfortable and better to drive than it was new. Instead of the original six-cylinder engine, Mosier's shop installed a 302 cubic-inch V-8, disc brakes, power steering -- and Donovan's biggest request, a stereo.
"Thanks to everybody," Donovan told the Star at Saturday's unveiling. "I love you all."