RJ Anderson makes record-breaking UTV jump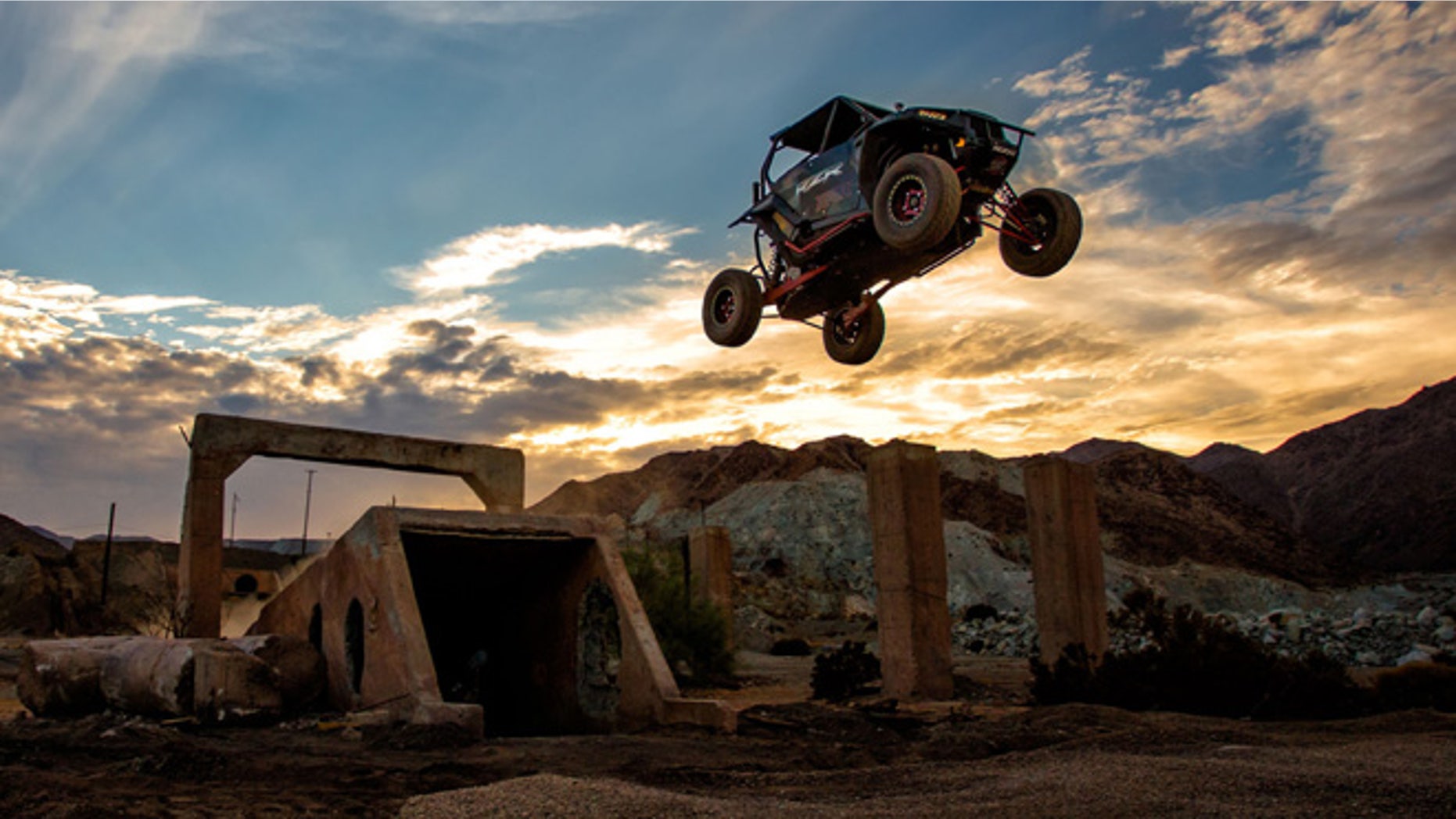 Talk about a big finish.
A new video featuring off-road racer RJ Anderson jumping a Polaris UTV around an abandoned iron mine complex in California's Colorado Desert ends with the 20 year-old Californian taking a record-breaking leap.
The 2014 Polaris RZR XP1K was modified by Holz racing and has a Kroyer turbocharged engine producing 190 hp at the wheels, beefed up suspension, 15-inch wheel and tire kit, and a host of upfits including the addition of an emergency brake to help out with the tight, tail out turns seen throughout the video.
The ramp-to-ramp jump covered 129.75 feet, apparently crushing the existing UTV jump record of 105 feet set by Nitro Circus star Tanner Godfrey in April.
Anderson's awaits certification from the Guinness organization, but he has a bit further to go before he can claim the overall four-wheel jump record currently held by Top Gear host Tanner Foust, who successfully jumped a custom pickup truck 332 feet at the Indianapolis Motor Speedway in 2011.
RJ's film was produced by the same team behind Ken Block's first three Gymkhana videos and is worth the watch, but the jump happens at the 6:50 mark if you just can't wait to see it.