Return of the Ford F-100?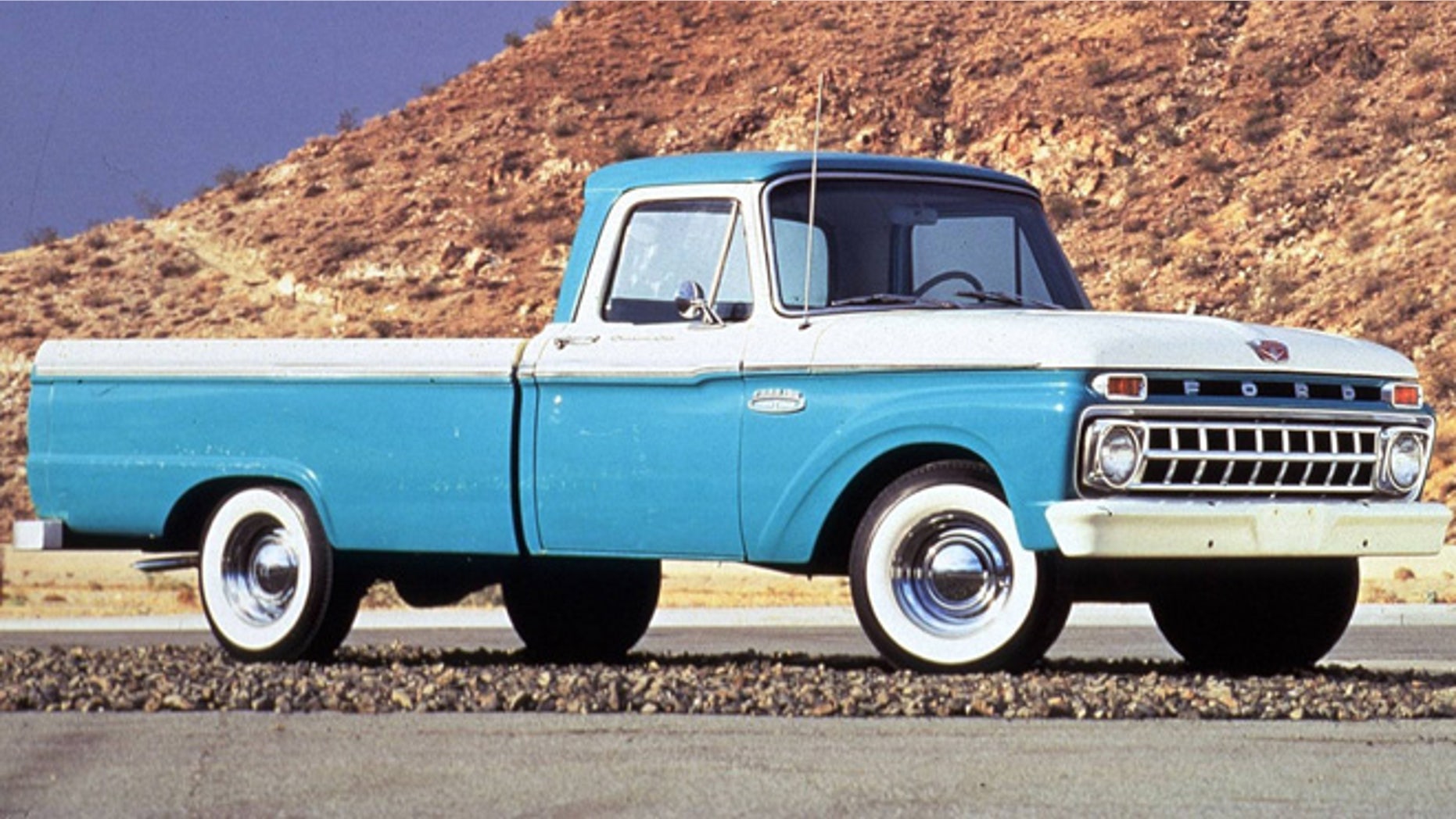 Ford's latest concept truck is a monster called the Atlas, but its next production pickup could be quite a bit smaller.
PickupTrucks.com has spotted a fleet of pickups undergoing testing that could mark the return of the F-100 model name, which would slot under the F-150 in the company's lineup.
Although far from confirmed, the heavily camouflaged vehicles appear to be slightly smaller than the current F-150, with a narrower track and body. They also ride on five-lug wheels, instead of six like the F-150, indicating a lighter duty ride. Based on the shape of the exhaust pipes, it's also possible that they were powered by diesel engines.
Ford discontinued the Ranger small pickup last year, saying the improved fuel efficiency and close pricing of the much larger F-150 made it redundant, but rumors have persisted that it could re-enter the segment soon.
In a recent interview with Car and Driver, Ford's truck marketing manager, Doug Scott, confirmed that the company had determined that a market still existed for a very affordable pickup with great fuel economy and capabilities like a 1,000-pound payload and 3,000-pound tow rating, but that a business case for it had not been pinned down.
First introduced in 1948 as the F1, the F-100 was joined by the heavier duty F-150 in 1975, and essentially replaced by the Ranger in 1983. Interestingly, Ford recently introduced an all-new Ranger for foreign markets, but it wasn't engineered with the U.S. in mind.
Maybe the new prototypes explain why.