Retired NASCAR, Indycar driver John Andretti suffers cancer relapse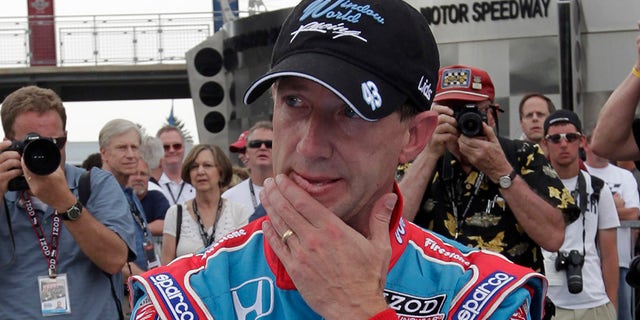 American racing star John Andretti announced on Twitter that the cancer he hoped he had beaten last year has returned and spread.
The retired NASCAR and Indycar driver completed chemotherapy in November for Stage 4 colon cancer that had also spread to his liver.
Andretti revealed on Monday that "Following my 6 month scans last week, we received the news that the cancer has returned & spread to other areas. We are in the process of evaluating our options of treatment. Although this is a difficult time for us, your continued prayers & support are very important to us."
Nephew to racing legend Mario Andretti, the 55-year-old Indianapolis resident has been promoting colon cancer screening since disclosing his fight with the disease in April 2017.
He had also helped the Window World Cares foundation raise $900,000 for St. Jude Medical Center by auctioning an Indycar signed by 249 racers who had competed in the Indy 500.
Many of Andretti's colleagues from the racing world reacted to the news with messages of support.
According to the American Cancer Society, the five-year relative survival rate for stage 4 cancer is 11 percent.
Andretti's last race was at the 2011 Indy 500, where he finished in 22nd place.