Republicans warn proposed EPA rule could wreck auto racing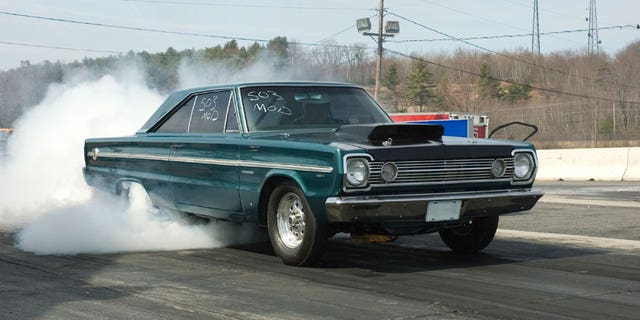 Republican lawmakers are warning that regulations proposed by the Environmental Protection Agency could cast a pall over auto racing.

Three members of the House Energy and Commerce committee sent a letter to Environmental Protection Agency administrator Gina McCarthy on Tuesday, expressing concern that regulations proposed would prohibit car enthusiasts from making modifications that convert street cars into race cars.

Since passage of the Clean Air Act in 1970, the EPA has not enforced anti-tampering provisions in the law for drivers and mechanics making changes for racing purposes. New language introduced by the administration would end that unofficial exemption.
"There are the thousands of racing enthusiasts who own these vehicles and who have had every reason to believe that what they were doing was legal," wrote Rep. Fred Upton (R-Michigan), Rep. Ed Whitfield (R-Kentucky) and Rep. Richard Hudson (R-North Carolina). "Overnight, these vehicle owners may be considered lawbreakers by the EPA and subject to penalties similar to those Volkswagen now faces."
Specifically, a proposed rule that affects greenhouse gas emissions standards for medium- and heavy-duty vehicles reads, "certified motor vehicles and motor vehicle engines and their emissions control devices must remain in their certified configuration even if they are used solely for competition or if they become non-road vehicles or engines."

Government officials actually proposed the rule last July, but the language was sandwiched in the middle of another pending rule, and it sat unnoticed until after the period during which the public can comment on pending rules closed. Based on concerns, the EPA recently re-opened the comment period for an additional 30 days, but the agency is expected to finalize the ruling this July.
State authorities in West Virginia, Ohio, Arkansas, Alabama, Louisiana, Michigan and Georgia had previously written to McCarthy, pictured above, asking her to withdraw the rule. An EPA spokesperson says the agency will review and respond to the most recent letter.

Consumers spent $36 billion on automotive specialty parts and accessories in 2014, the congressmen wrote, and the economic fallout from new rules under the Clean Air Act has yet to be measured.

"With the EPA's tacit approval for over a half-century, an entire industry has grown around the modification of EPA-certified cars, motorcycles and other vehicles for racing purposes – from parts manufacturers and retailers to garages and race tracks," they wrote. "Now, they legality of this industry has been called into question by the EPA."

Officials with the Specialty Equipment Marketing Association are urging voters to support a countermeasure, the "Recognizing the Protection of Motorsports Act of 2016" that would carve exemptions in the Clean Air Act for auto racing.

In the meantime, the Congressmen have asked EPA officials to respond to seven questions that address their concerns, asking the agency officials to clarify their intent with the law and, chiefly, asking what sort of penalties they intend to hand down for modifying racing vehicles and how they intend to monitor and investigate these activities.

"We remain doubtful that this proposed policy change complies with Congressional intent, which we believe is to exempt racing vehicles from the Clean Air Act's provisions," they wrote.

This isn't the first time a government agency has weighed the right of car enthusiasts to modify their vehicles. Last year, automakers lobbied the US Copyright Office for rules that would have prevented gearheads from modifying software in vehicles, arguing it was copyright protected. Though there's some nuance to the outcome, the office largely left the rights of enthusiasts to fix their cars intact.
More auto news from Autoblog:
Top Gear drama: Evans and LeBlanc relationship 'frosty'
ESPN will start covering drone racing in August