Renegade driver lost police during chase, but got caught when he called to report his car was stolen
A reckless driver with a need for speed led cops on a death-defying cat and mouse chase - before ringing them hours later to say his car had been "stolen."
A four-minute-long heart-pounding video showed Warren Gray driving through red lights in a busy city center while being tailed by police cars.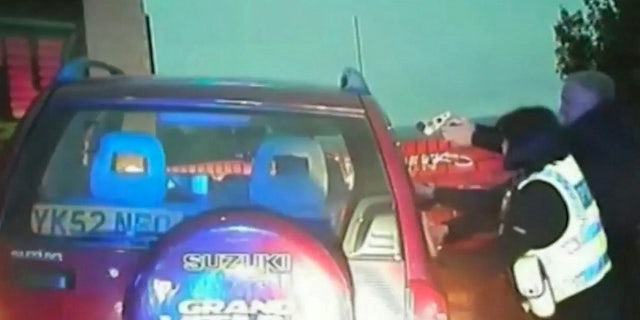 Gray, 33, at one point even drove across a central reservation into oncoming traffic while behind the wheel of his Suzuki Vitara in Sheffield, South Yorks., last year.
He dodged between bollards while mounting the pavement and sped through residential areas at 70 mph without his lights on.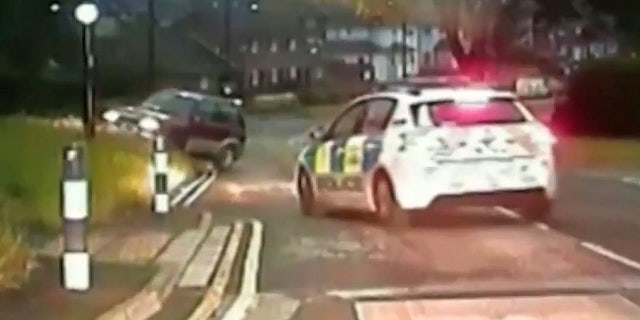 Road Policing Sergeant Lee Beck said: "Gray's actions were not only dangerous but incredibly selfish and thoughtless, he gave no consideration for anyone but himself, putting other people's lives potentially at risk."
The police pursuit began after an unmarked patrol car ran a check on the vehicle and had no registered owner.
As PC Nicola Jones illuminated the blue lights of the cop car - Gray drove off and sparked a police chase with four vehicles attempting to box him in.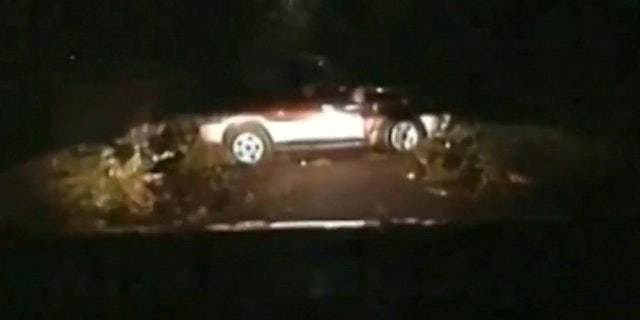 Nine minutes later Gray jumped out of his vehicle and sought refuge in a nearby field where officers couldn't find him.
Gray then decided to report his car as stolen five hours later.
Officers then attended his address and arrested him as they identified him as the driver of the vehicle.
Sergeant Beck added: "His foolish attempt to 'cover his tracks' by reporting his vehicle as stolen just hours later, landed him 12-months of his prison sentence, followed by 16-months for the dangerous driving, and an additional five months to run at the same time for the disqualification.
"Gray could very easily have caused a serious, if not fatal collision that morning due to his reckless behaviour and negligence on the road."
Gray, of Sheffield, South Yorks., was charged with driving while disqualified, dangerous driving and committing an act with intent to pervert the course of justice.
He pleaded not guilty but was convicted after a three-day trial.
Gray was jailed for two years and four months after the chase on June 30 last year.