Red Bull demonstrates toughness of Aeroscreen by hurling a wheel at it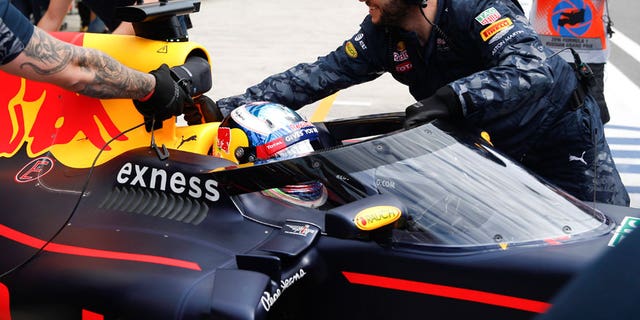 Red Bull debuted its "Aeroscreen" during practice at the Sochi Autodrom in Sochi, Russia on Friday.
And, while Daniel Ricciardo said he had no problems with the visibility of the Aeroscreen, there is still a question as to how tough it is.
Red Bull was proactive in answering those questions however, and tested out the strength of its design by hurling a wheel at it at 225 kph (140 mph)…
…and then by projecting a one-kilo weight at it at 230 kph (143 mph)…
Formula One has still not formally announced whether it will pursue something along the lines of Ferrari's halo design or Red Bull's Aeroscreen design for the 2017 season.
Click HERE for more F1 news and features from Fox Sports