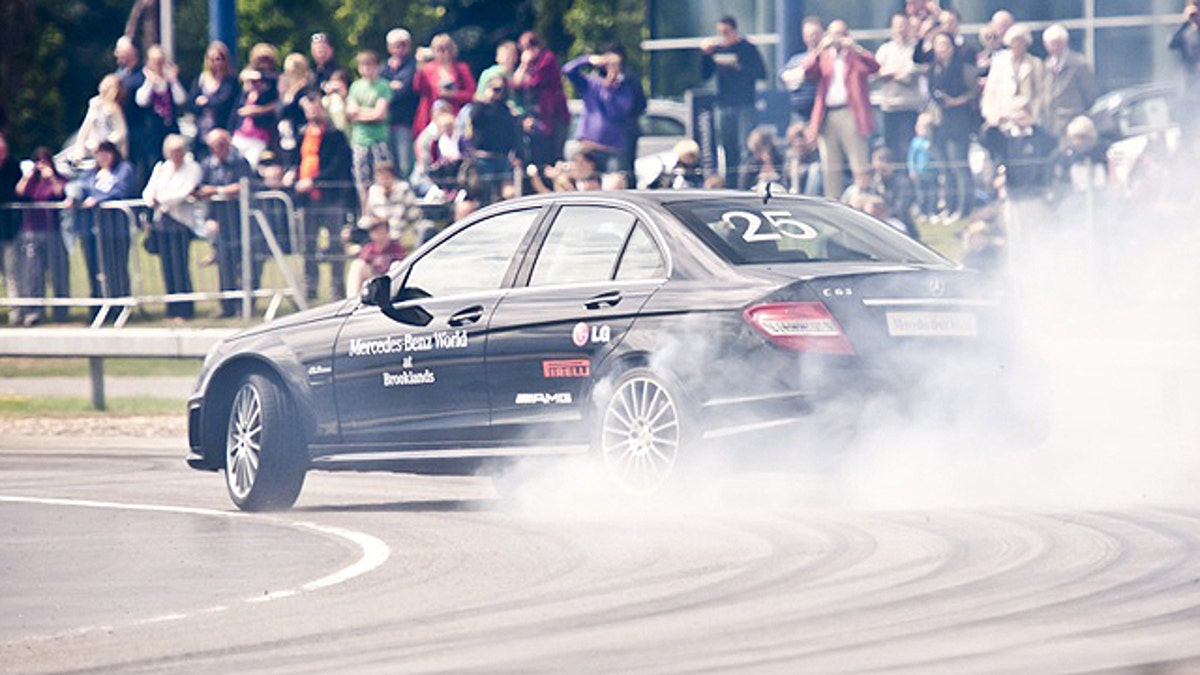 A professional stunt driver has broken the Guinness world record for drifting…a car, not aimlessly traveling from town to town.
Mauro Calo performed the feat at Mercedes-Benz World, an event and driving center in Weybridge, England, where he drove a showroom stock C63 sedan for 1.43 miles around a circular track, powersliding it for nearly 8 laps of the circuit.
The attempt ended when a rear tire blew out.
Calo broke the record set by 2010 Formula Drift champion Vaughan Gittin, Jr. in 2009 by over 1,290 feet.
The event took place just three weeks after two-time Formula Drift champ Tanner Foust set a new Guinness record by jumping a truck 332 feet from ramp to ramp as part of the celebration at the 100th anniversary running of the Indianapolis 500 this past Memorial Day weekend.