Rare $450,000 Ford GT burns in German street
A German man watched $450,000 go up in flames over the weekend when his Ford GT caught fire, but he and his son escaped without harm.
Photos from the fire department that extinguished the blaze in the town of Bad Aiblung on Saturday show the entire rear half of the mid-engine coupe burned to a crisp, while the passenger compartment was largely spared.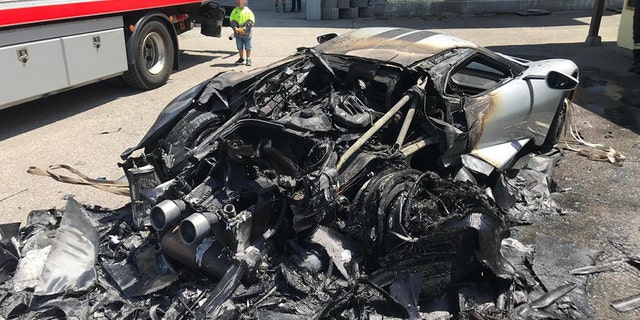 The car had been driven just 43 miles since new, and is owned by a 52-year-old who lives nearby, according to local media. A Ford spokesman said that the automaker is working with the car owner to determine the cause of the fire.
The 216 mph GT is the fastest and most expensive Ford ever made. Ford plans to build only 1,000 of the two-seaters through 2020 and has allocated the first 750, so it could be a while before this owner can get his hands on another one if his can't be repaired.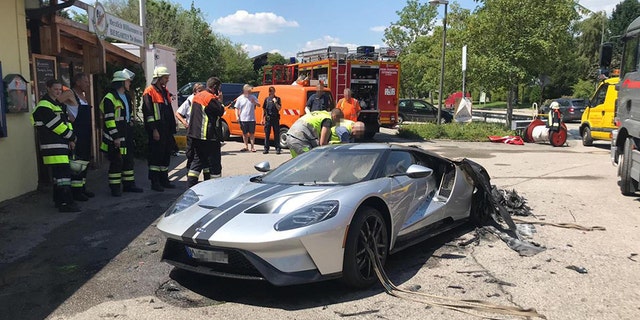 If not, it won't be too easy or affordable to replace it. In an effort to keep speculators from buying and flipping the cars, Ford has all of its handpicked customers sign an agreement not to sell their GT until after two years of ownership.
However, one painted the same color as the German car was sold at a Mecum Auctions event in May for $1.8 million. Mecum claimed at the event that a court legally cleared the sale, but neither the auction house nor Ford would elaborate on the matter when contacted by fox News.