Ram 2500 wins heavy duty pickup test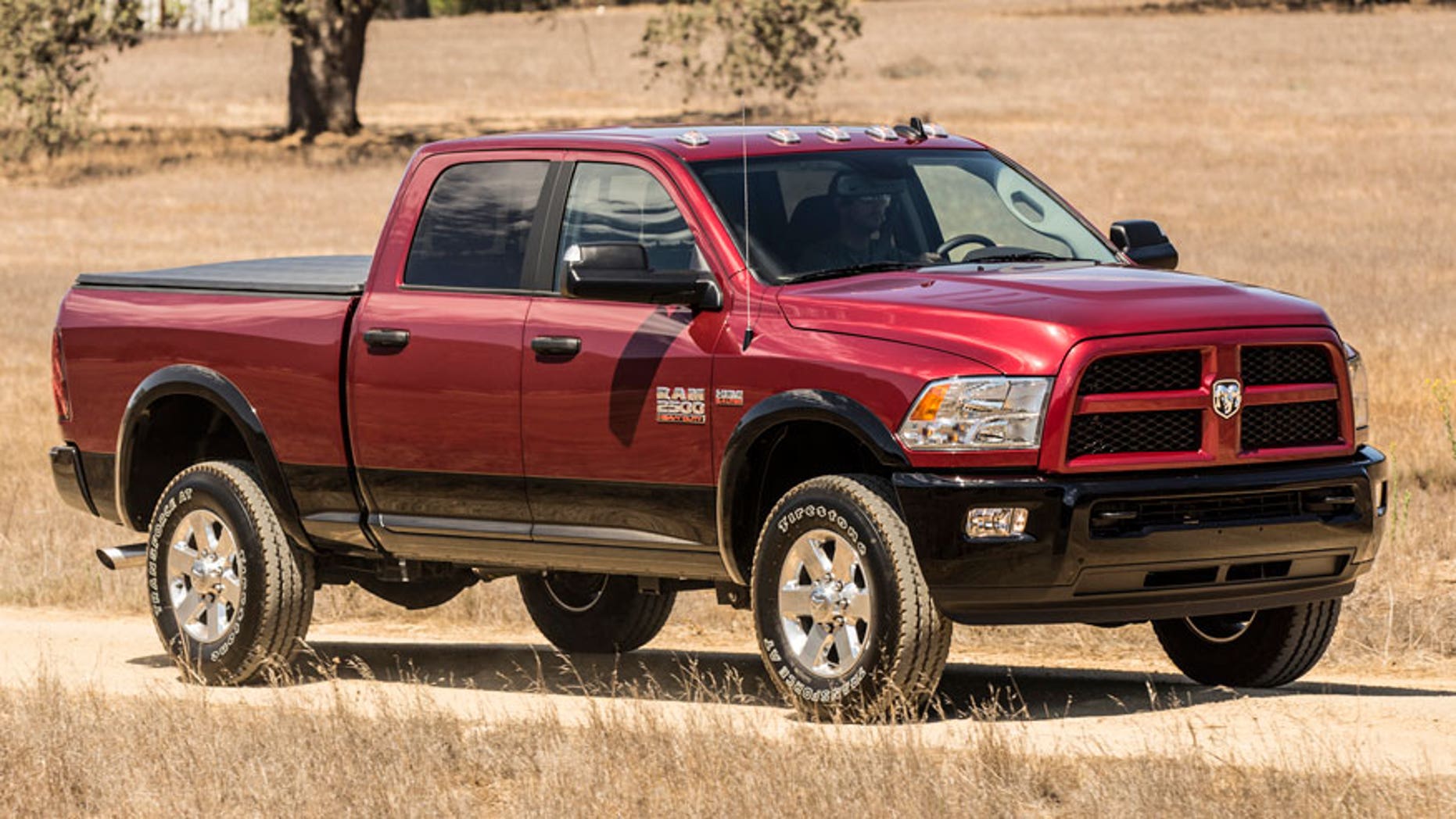 The Ram 2500 has been named king of the gasoline-powered 4x4 three-quarter ton pickups by PickupTrucks.com.
The website asked the three domestic automakers to send it the best trucks they could build for less than $50,000, and then put them through two weeks of testing that covered sixteen disciplines from fuel economy to fully-laden drag racing and hauling, as well as uphill towing over the benchmark Eisenhower Pass in Colorado.
The Ram 2500 punched in with the most powerful engine, a 6.4-liter V8 with 410 hp/429 lb-ft of torque, significantly more than the engines in the Chevrolet Silverado 2500 and Ford F-250 that finished second and third, respectively.
Overall, the Ram 2500 took top marks in 10 of the 16 tests, including most of the speed and hauling events aside from towing at the Eisenhower Pass, which the Ford F-250 handily won. The Ram trailed the others in fuel economy, but got the highest marks for interior and ride comfort.
PickupTrucks.com's biggest complaint was that the high-riding truck wasn't fitted with side steps to access the cabin, although they are available.
A separate test for diesel powered heavy duty trucks was also conducted, but the results have not yet been published.
More truck news: Fire reveals Ford Super Duty prototype's secret