Racing driver survives dramatic 100 mph rollover wreck
A racing car driver miraculously escaped without a scratch after launching meters into the air and crash landing into a tire wall at more than 100mph.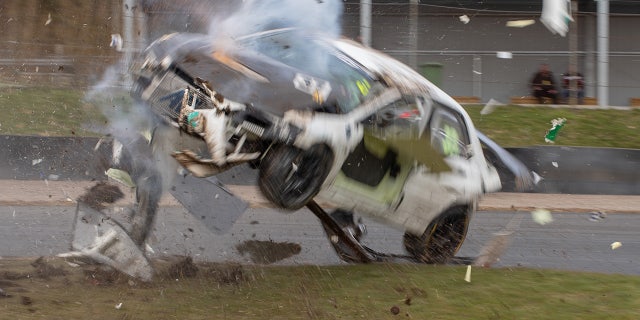 Kenneth McKell came just seconds from death after the front brakes of his Mitsubishi Evo failed, sending the car spinning off the track.
He managed to drag himself from the wreckage seconds after the vehicle barrel-rolled along the ground and came to a halt upside down.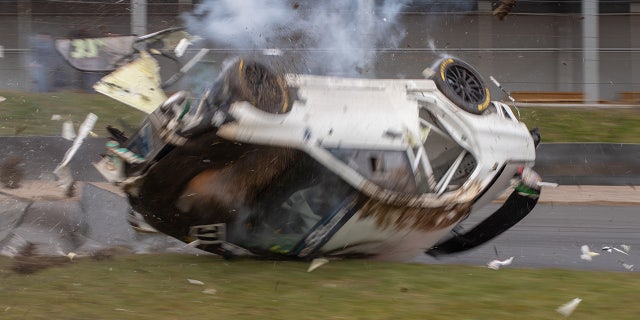 The racer was on the finishing straight of the Knockhill Racing Circuit, near Dunfermline, Scotland when the accident happened.
Photographer Leyton Cleverley was only feet away when he captured the moment.
The 44-year-old from Leven, Scotland, said: "I saw it clear the top of the marshall's hut. That's when I started to take photos.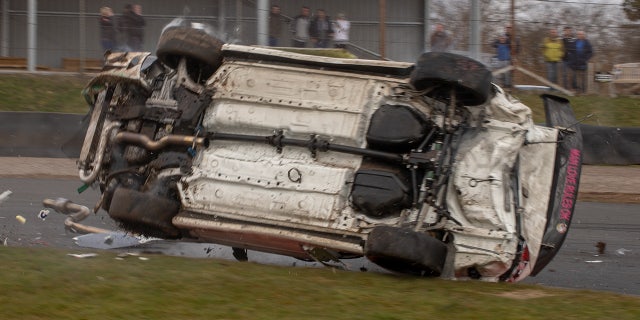 "There was a very loud bang. Fortunately, it didn't clear the fence because if it had it would have landed on me.
"It was easily two-and-a-half meters in the air."
The pictures show dozens of parts flying off the car in all directions as it barrel-rolls along the tarmac.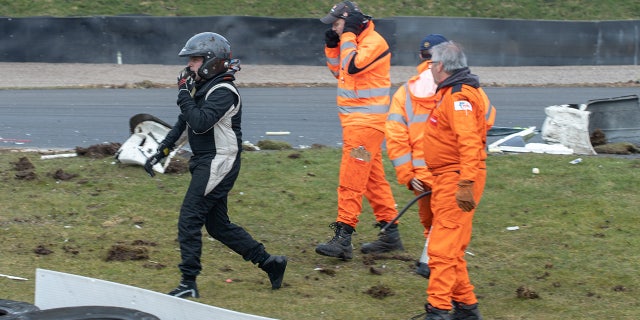 Moments later, McKell walks away from the obliterated vehicle, with hardly a mark showing on his black racing suit and helmet.
Marshalls can be seen running to his side before the Mitsubishi is winched onto a recovery truck and taken away.
Leyton added: "The second the car stopped moving, the driver was starting to get out of the car.
"He didn't lose consciousness or anything."
The photographer, who has seen hundreds of racing events, described the driver's lucky escape as "exceptional".
He said: "The whole thing was a big shock.
"This was easily the worst one I have seen in years.
"I think I was probably more shocked than he was. People were diving for cover."
McKell was competing on Sunday in the Scottish Saloon and Sports Car Championship, part of an event organised by the Scottish Motor Racing Club.